5 Questions with Debbie Nielsen on Paperless Billing
June 11, 2018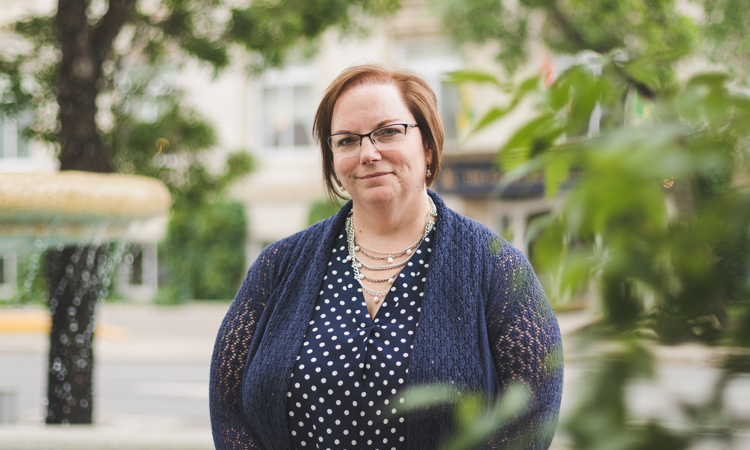 Last week was Environment Week in Canada, but at SaskPower, we'll be celebrating all month! During the month of June, SaskPower is partnering with Nature Conservancy of Canada (Saskatchewan) to help the environment. We chatted with our Director of Customer Strategy and Programs Debbie Nielsen to find out more about this partnership.
Why sign up for paperless billing?

Each year, we use 8 million sheets of paper to send out our paper bills – and a lot of that will go right into the garbage or shredder. We can also reduce costs we'd otherwise spend on paper, ink and postage.

Plus for each customer who signs up for paperless billing in June – we'll donate $10 to NCC up to a maximum of $25,000.

This is the perfect time to switch to paperless and make a difference to the environment.

What are the benefits of paperless billing?

Reduce your waste! You can get your power bill in your inbox rather than through the mail. You'll also be able to view your account anytime, anywhere. This means you can:

Check your account balance;
View your consumption history;
Submit meter readings; and
Make online payments.

Why did SaskPower partner with Nature Conservancy of Canada (NCC)?

We're working towards a cleaner energy future for our province. And as we work towards that goal, we know that there are many organizations who share our interest in protecting the environment.

NCC has been working hard to protect Saskatchewan's endangered areas for many years, like:

grasslands
wetlands
parklands
forests

Since 1982, NCC has saved more than 150,000 acres of our province for future generations.

Where is the money going to go?

All funds will be put towards NCC projects, right here in Saskatchewan. For more information on their work, visit www.natureconservancy.ca

How do I sign up for paperless billing?

It's easy! You can sign up for paperless billing by visiting our website at saskpower.com/paperless. All you need is your account number and a few minutes!
Learn more