SaskPower is in the process of implementing a new Power Class Capacity Reservation Service (CRS) Rate Structure to accommodate industrial customers who want to self-generate the majority of their required power on site.
Our existing rates do not allow SaskPower to recover the fixed costs associated with having our company's electricity system available to provide industrial self-generation customers with back-up and ancillary services. Without the new CRS rate, costs not recovered by our industrial self-generation customers must be borne by all other SaskPower customer classes.
To correct this, the Power Class Capacity Reservation Service rates have been implemented on an interim basis. A public review process will follow, led by an independent consultant, and monitored by the Saskatchewan Rate Review Panel, prior to a decision regarding final implementation.
Elenchus Research Associates was chosen for the review.
Schedule for the Power Class Capacity Reservation Service rates
Timing

Activity
Dec. 19, 2019

Kickoff meeting (conference call) to outline scope of review
Feb. 27, 2020


Elenchus presents draft report of their findings

Feb. 27 - Mar. 6, 2020


Stakeholders can submit questions related to CRS rates for Elenchus

Please submit questions to CRSratereview@saskpower.com

Mar. 25, 2020

Elenchus responses - posted below

Apr. 8, 2020


Conference Call

April 23, 2020


Final report submitted by Elenchus (TBD)

TBD


Cabinet final decision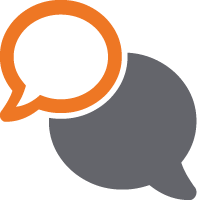 Questions and answers about the
review and report.
Review Q&A (to come March 2020)
Meeting Reports and Presentations
Correspondence
If you have any questions or comments about CRS rates for Elenchus or SaskPower as part of the review, please email CRSratereview@saskpower.com or call Scott Chomos, Director, Business Planning and Rate Design, at (306) 566-2499.
Start up conference call (December 19)
Review SaskPower CRS rate designs and methodology (stakeholder input welcome)
Review and propose methodologies on valuation of stranded assets due to customer self generation
Review and summarize backup rate designs/policies in Canadian (and North American) jurisdictions
Prepare/present a draft report to SaskPower and stakeholders, including the SRRP
Responds to stakeholders' written questions
Technical conference call (if required) to address outstanding issues and clarify responses
Submit final report to SaskPower