EV Mythbusters: Saskatchewan's Electrical Grid Can't Handle EVs
August 03, 2021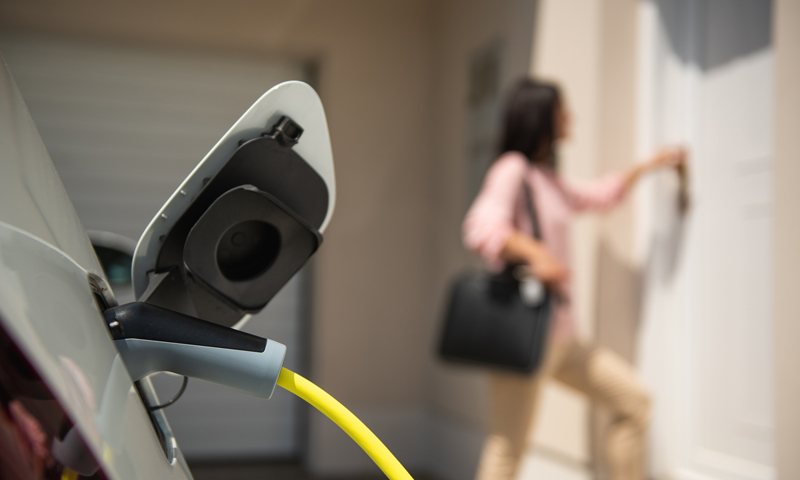 Myth: Saskatchewan's electrical grid can't handle EVs.
Busted: It can handle them just fine right now, but we do need to plan for the future.
Though there are still a relatively small number of electric vehicles (EV) on the road in Saskatchewan, we expect the market to grow—and we need to be ready.
SaskPower is constantly evaluating and planning for the power needs of the province today and in the years ahead. That means keeping a close eye on emerging technologies like EVs. We are preparing for a future where EVs will increase demand on the province's power system, particularly on our equipment in residential neighbourhoods, and what we'll need to do to ensure safety and reliability for all customers.
We are currently involved in the SmartCharge Saskatchewan study that monitors the driving and charging habits of approximately 100 volunteer EV drivers in the province. This will give us much-needed data like when EV drivers are charging their vehicles and how much power they're using. So far, we've been relying on information from other jurisdictions, like British Columbia, which doesn't take into account Saskatchewan's unique climate. This is the first-ever study of its kind in the province and will inform our decisions as we plan for the years ahead.
While the electrical grid can handle the EVs on the road now and will be able to for a number of years, there is one thing that drivers can do to help develop good habits for the future: program your EV to charge overnight at home instead of during peak hours.
Power demand across the province varies depending on the season, but it usually peaks between 4:30 p.m. and 8:30 p.m. Charging your vehicle after 9 p.m. will go a long way towards reducing stress on the electrical grid. It makes more efficient use of power plants, which reduces the average cost of electricity for everyone.
On most EVs, you can set when you want to start charging. That means you can plug in your vehicle when you get home from work, but set it to start charging after 9 p.m. A later start is even better. Most EVs are equipped with the battery range to handle the average daily Saskatchewan commute of under half an hour, meaning there's more than enough time at night to top up your battery while you sleep.
Visit Electric Vehicles Resources for more information from SaskPower on electric vehicles, including our new tool that calculates potential fuel and energy savings by switching to an EV. The tool also takes into account SaskPower's generation mix when calculating carbon emissions savings.
Interest in electric vehicles is growing globally, and that's true here in Saskatchewan too. This is the third in a series of posts aimed at helping our customers make informed decisions on whether an electric vehicle is right for them.
Learn more:
Provide Your Feedback