Help Us Plan for Nuclear Power
We're in a multi-year planning phase to see if nuclear power from small modular reactors could be a good fit for Saskatchewan and we want to hear from you!
ENGAGE WITH US
Engagement and consultation with the public, communities, customers, stakeholders and Indigenous peoples is a critical part of the planning phase.
We've been holding information sessions. Were you unable to attend the latest one? Watch it here:

Interested in a future event? Sign up today.
Your Top Questions
We've highlighted some of the most common questions we're asked when it comes to nuclear power from Small Modular Reactors (SMRs):
Good question! Check out the video below to see how it all works.
Cost means a lot to you. That's why evaluating cost and risks is an important part of developing nuclear in the province. The project must be competitively priced against other reliable, non-emitting power options available in the 2030s to proceed. Small modular reactors have strong potential to be a competitive option.
We'll follow all regulations from the Canadian Nuclear Safety Commission. For more information on what that means, visit our
managing waste page
.
We're committed to ongoing, meaningful engagement with First Nations and Métis citizens of Saskatchewan. We've heard about the importance to protect mother earth as we build the future power system. We've also heard that Indigenous participation as equity partners in the project, workforce training, and supply chain opportunities is key. For more information, check out the video below.
We understand there is a significant opportunity to develop a skilled nuclear workforce in Saskatchewan. That's why we're working on a plan for workforce training to support the construction and operation of future facilities.
Highlights of What We've Heard

Engaging with You
We connected with many people across the province to gather feedback.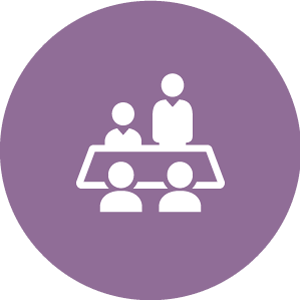 16 Information Sessions
hosted or participated in between June 2021 and January 2022.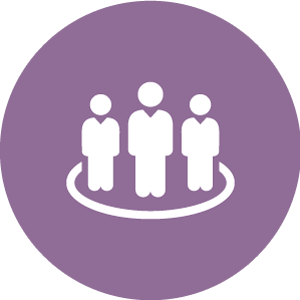 1060+ People
from across the province.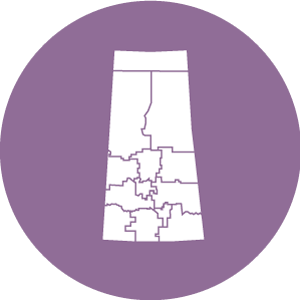 130+ Municipalities
represented at public sessions.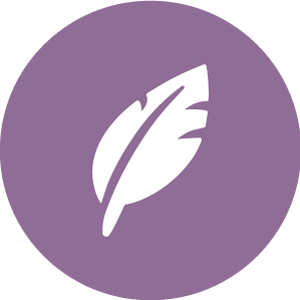 100+ First Nations and Métis locals
represented at Indigenous sessions.
Our Engagement with You So Far
View a timeline of our engagement with you: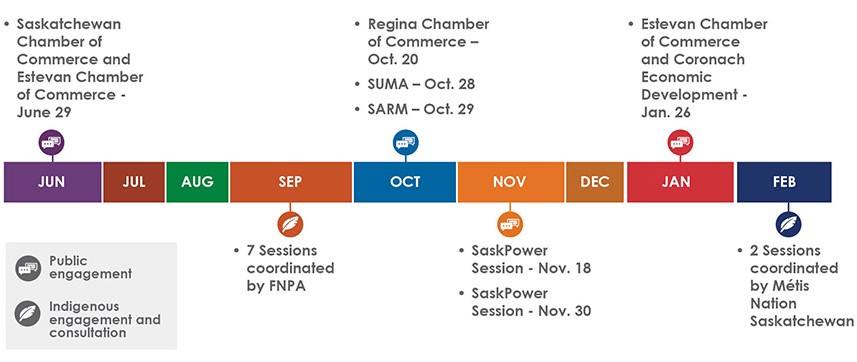 Location Considerations
When it comes to finding an ideal location for a nuclear power facility, you'd like us to consider:
Long-term environmental impacts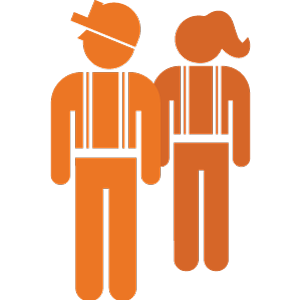 Access to a skilled workforce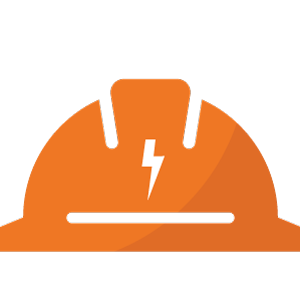 Safety and security of operations
Previous Information Sessions
In 2021, we held several information and engagement sessions. Summaries of what we heard, including answers to the questions asked can be viewed below:
Public Information Sessions
Indigenous Clean Energy and SMR Engagement
We're using the feedback we've received so far to help inform our approach during the planning.