We want a smart meter that works – whenever, wherever and in all types of weather conditions. We've gone above and beyond industry standards to develop our own SaskPower specification that exceeds all safety standards in North America. All smart meters we use have to pass inspections by a third party for failing safely and operating in extreme temperatures.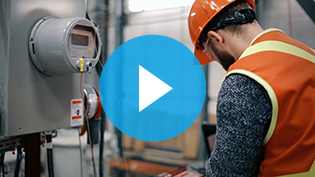 Learning from Our Past Experiences
In 2014, we started installing and then removed a model of smart meter that wasn't up to our high standards for quality and safety. A small number of meters (10 out of 108,000) stopped working and shorted out when contaminants such as dust got inside. We now test for exactly this problem in any new meter design we are considering.
For your comfort and ours, we've created a new, more rigorous standard for any smart meter installed in Saskatchewan and added new measures to make sure any type of meter we install is quality we can stand behind. This includes:
Pushing meters beyond their intended capabilities in our own testing.
Testing meters outside at six locations around the province before their wider use.
Using our own qualified electrical workers to do meter exchanges.
All equipment we select is backed by solid testing, including:
How it works in extreme hot and cold conditions (-50 to 85 degrees Celsius).
How it functions in Saskatchewan weather, including rain and humidity.
How it stops working or "fails" when exposed to more than double the voltage it's meant to handle.
How the meter performs when dust and contaminants get into it.
Third-party Meter Test Results
The smart meters tested for the commercial and industrial pilot passed 100 per cent of all tests. Only three small considerations were tracked as unusual in the entire course of the testing. Two had to do with software features that are not used by SaskPower and were not related to the safety or accuracy of the meter. Those were brought to the attention of the manufacturer. The third was clouding of the meter cover, which was identified in a 2015 batch of meters. This has been confirmed and addressed by the manufacturer.