Help Us Reimagine Our Power Future
The world around us is changing, and so are we. We're looking to cleaner, greener and more innovative sources of power than ever before, and we want to hear from you.
ENGAGE WITH US
We're on track to reduce our greenhouse gas (GHG) emissions by at least 50% below 2005 levels by 2030. And now we're working on how to make even deeper cuts to GHG emissions – like achieving a net zero future.
And there's a wide range of options to get us there. Some of these options provide baseload power that can be counted on 24-7. Other sources produce intermittent power that's not always available. Some create GHG emissions, while others result in zero emissions. The cost to build and operate each option can vary widely.
Watch the video below to understand our future supply mix: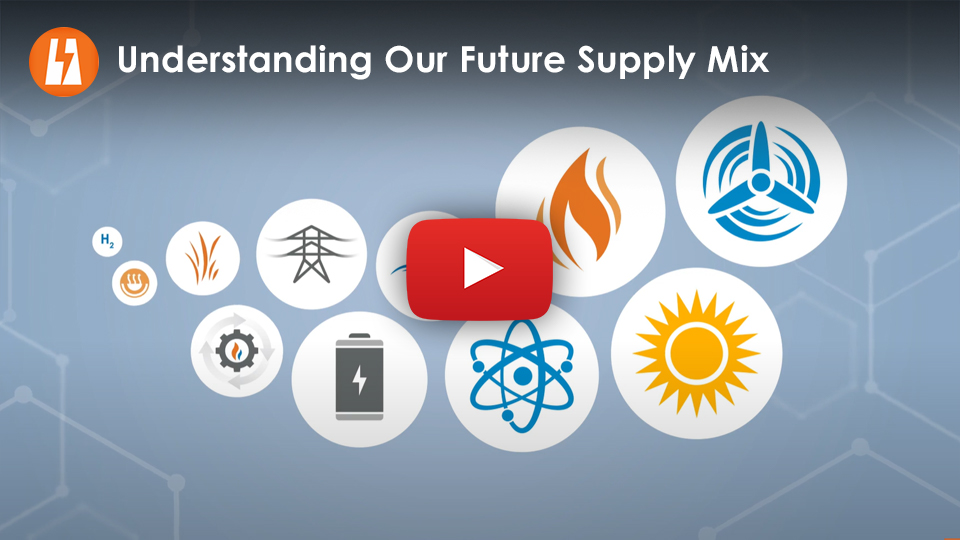 Not one option can meet all our province's needs. And not all options are workable in Saskatchewan because of:
Our unique mix of hot summers and cold winters
Our relatively small and dispersed population
Our limited connections to other provincial power systems
That's why we need a mix of power generation options. That way we can continue to provide power that is:
Reliable
Cost-effective
Sustainable
Learn more about what supply options are available in Saskatchewan and how they work together to provide reliable power.
Learn more below: