We don't like interrupting your service, but sometimes we have to. Planned power outages happen when we need to make necessary repairs and installations. Being proactive with our work will mean less unplanned outages for you in the future.
When we do schedule an outage, we want you to know in advance. Often we'll advertise planned outages on the radio, by mail and of course, on our social media channels. You may also subscribe to our RSS feed or download the SaskPower App to receive notifications for all of our planned outages.
All planned power outages are subject to change.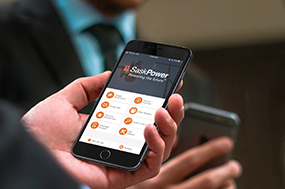 Download the SaskPower App for anytime, anywhere access to outage notifications in the areas that matter to you most.
Provide Your Feedback