In Saskatchewan, trees cause approximately 2,000 power outages a year when they come in contact with power lines.
Prevent Future Outages by Planting in the Right Place
We have identified four zones for tree planting around power lines: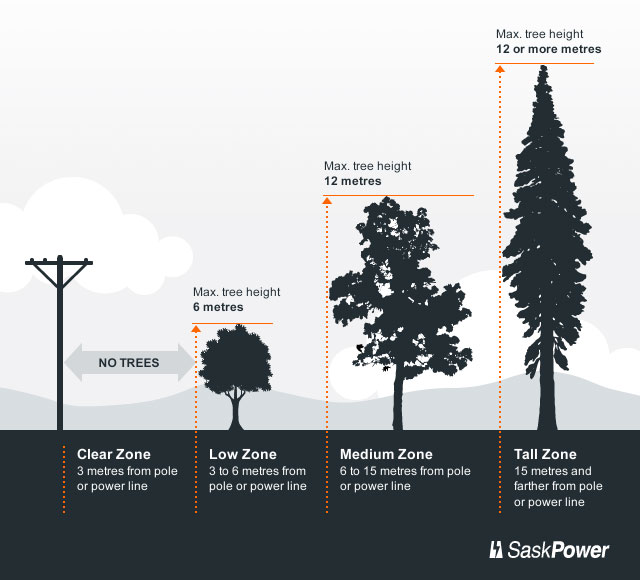 No matter which zone you're planting in, be sure that the tree and its branches will not reach into the Clear Zone when fully grown. A minimum of three metres (approximately 10 feet) clearance should be left between a power line and any branches.
What to Plant
If you're looking for information on what to plant:
Your local nursery can provide advice on choosing the right tree for the right space.
You can download our Plant the Right Tree in the Right Place Program Brochure that explains the four zones and suggests tree types.
Planting Around SaskPower Equipment
Thinking of planting trees or shrubs near our ground-mounted pedestals? Remember that our employees must always be able to open these pedestals for emergency and maintenance work. Leave two to three metres on all sides free of trees and shrubs.