5 Questions with Andrea Boutin on ENERGY STAR
February 05, 2018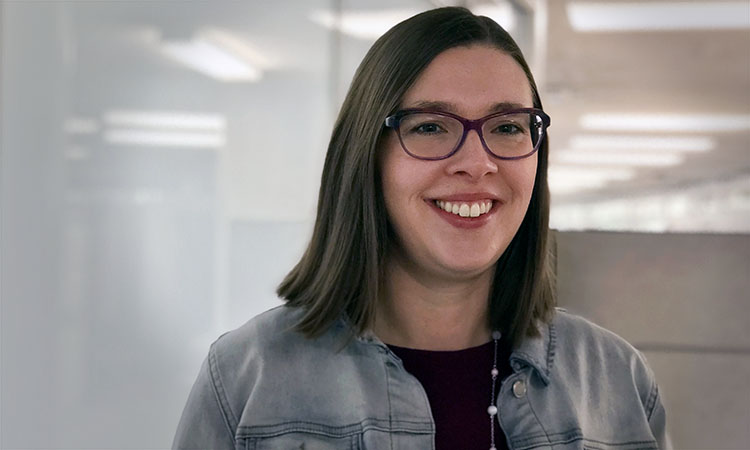 We had a chance to sit down with Andrea Boutin, Senior Engineer – Customer Programs to learn how looking for the Energy Star logo can save you money.
What's the first thing you should do when making a purchase?

First thing – look for the ENERGY STAR logo. If you don't see it – ask your sales representative. Lighting, appliances, large electronics like TV's and computers, HVAC systems, water heaters, windows and doors, office equipment and even homes… there are more ENERGY STAR qualified products than you might think!

Why are ENERGY STAR products the most efficient in market?

Strict technical specifications for performance must be met through testing and certification. Requirements are constantly increased to make sure that products are truly the best. ENERGY STAR qualified products are in the top 15 to 30 per cent of their class for energy performance. Saving power saves you money and reduces your impact on the environment.

Are all ENERGY STAR products the same?

Nope! Some ENERGY STAR products are more efficient than others. If you really want the best of the best, look for the one with the ENERGY STAR Most Efficient label. That means it is the top of its class.

Why should I bother spending extra for an ENERGY STAR model?

These products will cost you less in the long term because they are using less electricity and reduce your power bill. You can save 10-50 per cent of your annual electricity costs for these appliances over a non-ENERGY STAR® qualified product.

Are there any products new to ENERGY STAR?

A new ENERGY STAR qualified product was added in 2017– the learning thermostat! These thermostats put you in complete control of your home's heating and cooling systems no matter where you are. They use sensors to learn your behaviour, allow you to control the climate in your home remotely, and can even adjust themselves based on outside conditions.
Quotables
"There are more ENERGY STAR qualified products than you might think."