5 Questions with Kathy McCrum on Employee Engagement
March 14, 2018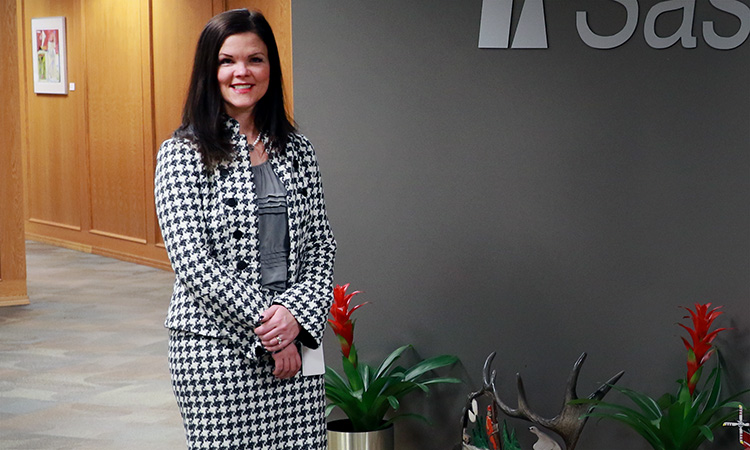 SaskPower was recently named a top employer in Saskatchewan, as well as a top diversity employer and a top employer for young people in Canada.
We sat down with Kathy McCrum, our Vice-President of Human Resources and Safety, to learn more about what contributed to these award wins and what the recruitment landscape looks like at SaskPower.
What types of skills will SaskPower need most in the future?

The skills we need can vary depending on the projects we have going on.

Regardless of the role, it's important that we hire employees with positive attitudes. We want people who have the desire to keep learning and who'll grow with the organization.

What advice would you give to new graduates in this job market?

Three things come to mind for me:

Be fearless. Jump into the working world with all your energy, passion and commitment to succeed;
Build a broad network of strong, trusted relationships. Be someone who others want to collaborate with; and
Learn to be adaptable and resilient.

What types of job opportunities exist right now?

Check out our website and sign up to receive alerts for when new jobs come up. Visit saskpower.com/careers to learn more.

SaskPower has won some of these awards for more than a decade. What will you do to ensure you stay a top employer?

To stay a top employer, we're working hard to achieve our desired workplace culture. We do this by working to demonstrate on our corporate values each day, and through an unwavering commitment to learning, safety, diversity and inclusion. For example, we're working on:

Education and development strategies that encourage diversity;
Learning and growth opportunities for our employees;
Enabling employees to be successful and recognizing high performance; and
Focusing on safety leadership and performance.

Why would you consider SaskPower a great place to work?

I'm very impressed by the dedication and commitment of the people working for SaskPower. I've noticed that our employees care about their co-workers and the future of the company. It's refreshing to see the focus on continuous improvement across the organization. We have an exciting future ahead! We'll only continue to evolve and improve our culture through our people!