5 Questions with Tanys McWatters on Blockchain
March 05, 2018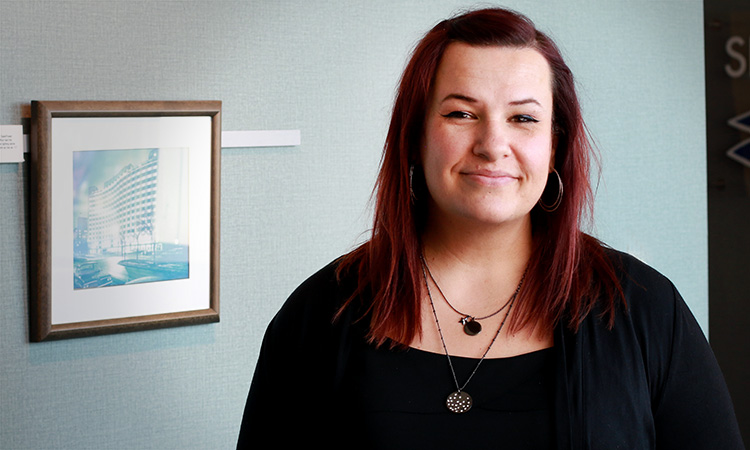 We sat down with Tanys McWatters, Manager, Digital Services, to learn more about how SaskPower could use this technology.
What is Blockchain?

You may have heard of Bitcoin - blockchain is the technology behind it. You can use blockchain to transact nearly anything, such as:

money
information
data
services
goods

Blockchain focuses on peer to peer transactions (there's no middle man). Transactions are encrypted, stored and verified by many computers making it very secure and trusted. Check out this Ted Talk to further explain what blockchain is and how it works.

Why did SaskPower decide to investigate this?

We heard about blockchain and how it could change our industry, so we decided to look into how this might impact us. Our approach is, and continues to be, about learning and innovation. We want to understand the technology and how we could use it for the business and our customers.

How could a power utility use Blockchain?

Many power utilities around the world have been investigating how they could use blockchain, and we've looked at ideas that could benefit power customers:

Transparency with customers: Trust and transparency are the foundations of blockchain technology. We can use the technology to share information and bring our customers in to view direct data feeds, such as consumption.

Pay as you go power use: Customers could pay as they go with secondary homes and third party payments.
Electric car charging: This could become easier by working with charging stations to process payment.
Peer-to-peer power sales: You could generate your own renewable power and sell it to your neighbours. A Brooklyn energy start-up is already testing this. Watch this video to see how they do it with the Brooklyn Microgrid.

What is SaskPower doing to explore this?

Because this is all about learning, we've partnered with the University of Regina Graduate Studies and Microsoft. This allows us to stay involved in the activities surrounding Blockchain research.

We're looking at this opportunity from many angles:

We created a working group to help determine how this could impact our business. This group has many perspectives at SaskPower, including industry experts;
We're learning about blockchain through education sessions;
We joined a Power and Utilities Blockchain group. We can share with other companies across Canada about our knowledge and experiences;
We're brainstorming ideas how we can use blockchain to solve issues we have right now; and
We're building a small proof of concept solution to fix one of those issues. This way we can prove the technology and improve our understanding of blockchain.

What are the next steps?

To keep learning, innovating and understanding the potential for this technology! We are currently working on a proof of concept to understand things better. We haven't made any commitments beyond this.

Our proof of concept has started, and we'll have our findings ready to report on later. We want to understand the technology, how it works and the potential it has for our industry and company. We're happy that we're approaching this technology in a proactive way. We're looking forward to what we discover!