5 Questions with Corwyn Bruce on SaskPower's Boundary Dam 3
August 18, 2017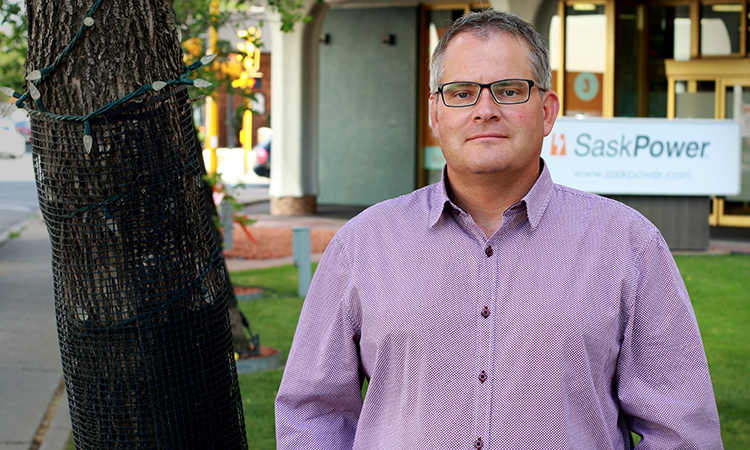 We sat down with Corwyn Bruce, Manager of Carbon Capture and Storage Initiatives at SaskPower, for an update on Boundary Dam 3.
What work is currently going on at the Carbon Capture Facility at Boundary Dam?

On May 29, Boundary Dam 3 went offline for its second scheduled maintenance overhaul since it was first rebuilt for the carbon capture project. We took the carbon capture plant offline first, followed by the power plant a few days later. The goal for the carbon capture plant maintenance was to improve reliability and capacity by installing backup equipment, as well as replacing four high pressure CO2 compressor coolers with stainless steel coolers. As for the power plant, general inspections and repairs were completed and it was returned to service as expected.

When will the facility be online again?

On this shutdown, we found an issue after the capture plant started up successfully. Our maintenance crews and contractors have stepped up to work on the problem night and day.

When everything started back up, we noticed some vibration in the CO2 compressor. The compressor is in a different building than the plant and sends the captured CO2 along for storage or sale. It was determined this vibration could reduce the life of the compressor, so both the compressor and plant were shut down. Right now, the carbon capture plant is fully functional. We just can't push the CO2 to where it needs to go.

The vibration was determined to be caused by a very slight size difference in the newly installed coolers. For example, if the piping is out by a few millimeters at the cooler, it means things will be misaligned downstream. We are now in the process of altering the pipes to get the tolerances back within acceptable limits, but the nature of this fine work makes predicting a timeline on the successful completion difficult.

Is this something you've seen before?

Replacing the intercoolers on such a large CO2 compressor has never been done before by SaskPower. So no, this issue was not foreseen.

What are you learning?

Quite frankly, we're learning a lot. We need to continuously improve for this project to be successful. That means seeking out best practices from our peers and sharing our findings with others so that we can all work towards improving reliability and plant economics, and learn lessons for future designs. It also means that as we continue to improve this facility, we must learn from situations like the one we're experiencing now.

What can we expect from SaskPower's carbon capture process for the rest of the year?

Once the CO2 compressor is back online, we will resume the performance testing of the capture plant.

SaskPower is proud of the Carbon Capture Facility at Boundary Dam. The Boundary Dam Power Station has captured the world's interest as the first power station to successfully use Carbon Capture and Storage (CCS) technology. SaskPower continues to host delegations from many organizations and countries at its pioneering CCS project. The world comes to learn from our experience and how they can use this technology to help address climate change in their particular context. The facility produces 115 megawatts of power – enough to power about 100,000 Saskatchewan homes – and is capable of capturing up to 90 per cent of CO2 emissions and up to 100 per cent of SO2 emissions. It is an important part of SaskPower's electrical supply plan to deliver reliable and sustainable power that helps us meet our requirements to reduce greenhouse gas emissions.