5 Questions with Darcy Kozoriz on Wrapping up the Rink Self-Generation Project
November 15, 2017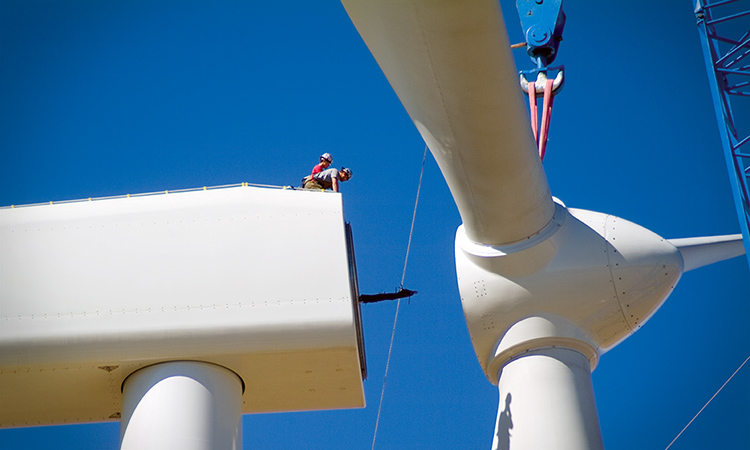 What is the Rink Self-Generation project?

This was a pilot project that involved supplying, installing and maintaining wind turbines in four Saskatchewan communities – Central Butte, Eatonia, Shaunavon and Strasbourg. We wanted to explore potential options for future self-generation and to get a better idea of how smaller-scale, self-generated wind power projects would work in different conditions around the province. The four participating communities benefitted by having reduced power bills for their local town rink thanks to the power generated by the turbines.

What's happening with the turbines now?

The five-year pilot period of the project came to close in December 2016. At that time SaskPower consulted with each of the participating communities to determine if the communities were interested in operating the turbines. All options were explored and it was agreed upon by the communities and SaskPower to have the turbines decommissioned. That work will begin mid-November and is expected to be completed in April 2018.

Why do the communities want the turbines decommissioned?

High operational and maintenance costs are a big factor in the decision to have them decommissioned. Essentially, the savings realized through self-generation aren't enough to off-set the costs to repair and upkeep the turbines. We'll be working with the communities to begin the multi-year process of decommissioning the turbines. And the communities are encouraged to explore the power-saving incentives available through the Municipal Ice Rink Program.

Does this mean SaskPower is less focused on wind power?

No. The point of this project was to provide us with data and information we could use to guide additional small-scale wind projects and we've achieved that. We're committed to developing cleaner generation options as we work to meet the growing need for electricity in our province and comply with new and emerging emissions regulations.

What did SaskPower learn from the project?

We learned that in order for a wind turbine to capture enough wind to make the turbine viable, it needs to be higher. Operational, maintenance and repair costs on a single turbine can also be substantial, and with only a single turbine on a site, there's no opportunity to realize economies of scale for repairs and maintenance. This makes maintaining a single turbine expensive and impractical for small communities with limited budgets. While the turbines generated as much power as expected, the down time required to conduct repairs meant that some sites didn't generate their full potential.