5 Questions with Debbie Nielsen on SaskPower's Environmental Strategy
June 05, 2017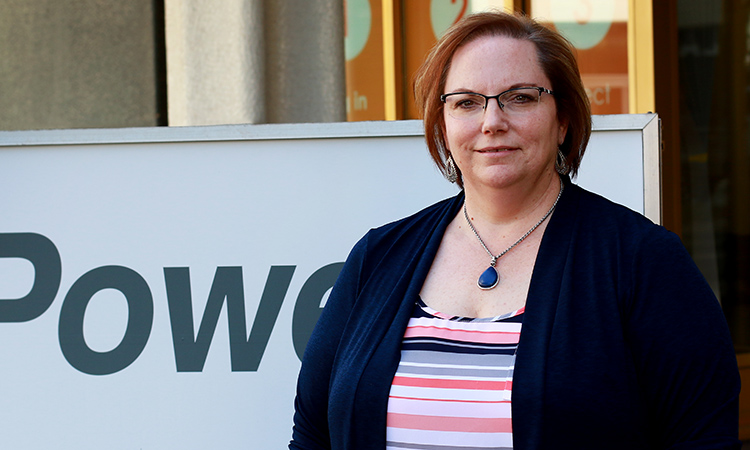 Protecting the environment is just as important to us as powering the province. We sat down with Debbie Nielsen, Environment Director at SaskPower, to learn more about the company's Environmental Strategy and what we're doing to minimize impacts to land, water and wildlife.
Would you say that our Environmental Strategy is helping SaskPower to get better as a company? If so, how?

Yes. It ensures that we are making decisions based in fact and that we are focusing on issues of highest concern to our customers and stakeholders. It also allows the company to be aligned on performance expectations so actions can be taken that deliver results. Employees know what is expected, and have the awareness, training and commitment to achieve the results.

Is it fair to say that we're doing more for the environment than we ever have before? How has the strategy changed over time?

Environmental expectations continue to grow and SaskPower has become more proactive – moving beyond compliance – to meet those expectations. Anticipating issues and taking steps to avoid or minimize their impact helps SaskPower be more cost-effective in achieving good environmental outcomes for customers and stakeholders.

As an electrical utility, reducing emissions from power generation is really important. What are examples of other things SaskPower does to protect land, water and wildlife?

Before constructing any new projects, they undergo an environmental screening process that identifies any land, water or wildlife issues that could arise. Based on this information, SaskPower will relocate, redesign or apply mitigation to avoid or reduce impacts.

We also offset environmental impacts of generating electricity through our Shand Greenhouse, where we grow native plants to Saskatchewan and distribute the seedlings free of charge to schools, communities and individuals for conservation and wildlife habitat projects.

Who would you say are your stakeholders? And how important are partnerships with other organizations to inform your work? Can you provide some examples?

Environment touches everyone; public safety is the outcome of good environmental stewardship. SaskPower operates across the province and is in "everyone's backyard," so all residents of the province have a personal interest in ensuring that SaskPower operates responsibility. It's also important to our business customers that SaskPower is working responsibly so that their customers feel good about the products they're buying.

Partnerships are key for SaskPower – they can inform the work we do and the goals we set but also help us manage environmental impacts. We have had a number of partnerships with environmental organizations, including Ducks Unlimited, Nature Saskatchewan and the Nature Conservancy.

Are there things that people don't know about our work to protect the environment that you would like them to?

Every activity that we do has an impact on the environment. The key for SaskPower is recognizing this fact and doing everything we can to minimize or mitigate those impacts. This starts right at the planning phase and continues to the delivery of the activity. There is a lot of work done behind the scenes to identify and address potential issues before they become issues.

Managing the environment is a key element of the work the corporation does and is becoming even more influential in how we will conduct our activities in the future.

Bonus question: Stories about wildlife, including this one on the Ferruginous Hawk nest, tend to go viral! Why do you think stories about wildlife generate so much interest?
People are interested in the natural world and especially intrigued by birds and animals – many of us don't get to experience nature much anymore! Stories that give people insight into how the natural and human worlds intersect are fascinating – after all, we all live in the same environment and share the same planet! A healthy environment gives us some security in the health of our own communities.
Learn more: