5 Questions with Mike Marsh: Year in Review
December 20, 2017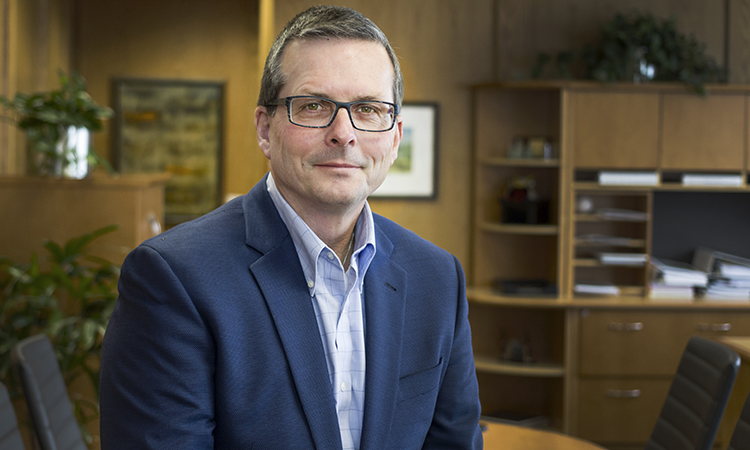 With a new year just around the corner we sat down with SaskPower president Mike Marsh to reflect on 2017 and look to the year ahead.
If you could pick one thing, what are you most proud of in 2017?

I'd have to say it's the big improvements we've made with our safety performance. We've already seen a 60 per cent decrease in our lost time injury rates, and we're on track to see even more improvements. Every area of the company stepped up to make this difference. It's something to celebrate and to keep up as we head into 2018. I hope if I'm asked this question next year, I'm able to say the same thing.

What do you think our biggest challenge will be in 2018?

Next year, we'll have to make some decisions about the long-term issues the company faces around the future of coal-fired power. There are some unknowns right now and this can create fear. We want to be as open and transparent as possible by answering questions the public and employees may have as we go through this decision process.

What are SaskPower's plans when it comes to carbon capture technology?

No decisions have been made yet, but our first step is to determine whether we'll convert Units 4 and 5 at Boundary Dam Power Station to carbon capture technology. As with any major power generation decision, it needs to go through our Board and Shareholders. We expect to have an answer within the first half of 2018. Coming to a decision that's right for the province requires complex analysis that takes into account the people and communities involved. Our final recommendation will include input from a full socioeconomic assessment.

What type of progress have you made toward your renewables goal?

We're excited to announce a proponent for our 10 MW utility scale solar project in the next few weeks. We'll also have another announcement expected by mid-2018 on the proponent for our 200 MW wind project. This is just the beginning of our movement to add more renewables for the province. Our planning teams are already looking into our next steps beyond these initial projects. We're well on our way.

What can we expect in terms of rate increases over the next year?

As was announced earlier this year, we're asking for a 5 per cent rate increase effective March 1, 2018. This is currently under review with the Rate Review Panel and we expect to hear their recommendation in January. We're working hard to achieve significant savings through SaskPower's Optimization program, which is about finding the most efficient way to provide and improve service to our customers. We hope to see minimal – or even no rate increases – for our customers in the 2018-19 fiscal year as a direct result of this program.