5 Questions with Wayne Rude on SaskPower's PAR Gold Certification
September 11, 2017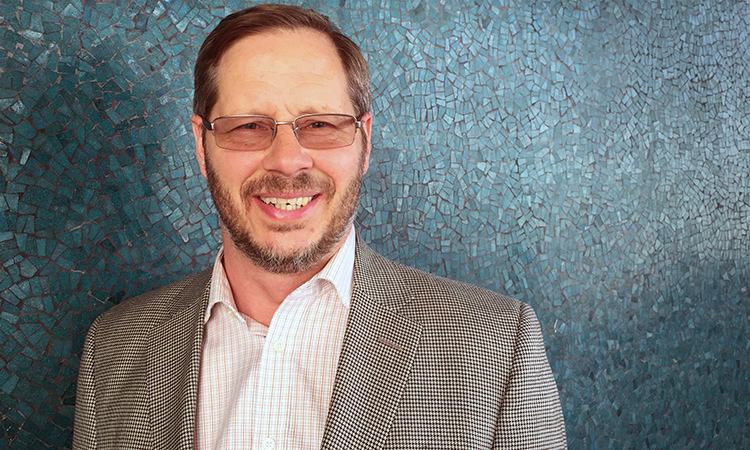 The Canadian Council for Aboriginal Business recently recognized SaskPower's commitment to Saskatchewan's Aboriginal businesses and communities by certifying SaskPower with Progressive Aboriginal Relations (PAR) "Gold" status. We sat down with SaskPower's Aboriginal Relations Director, Wayne Rude, to learn more about what it means.
What is this award about?

This is the only certification program of its kind in Canada – PAR certification provides a high level of assurance to communities because the designation is supported by an independent, third party verification of company reports. The final company level is determined by a jury comprised of Aboriginal business people and the jury determines whether the company is awarded at the Bronze, Silver, or Gold level. The award is a reflection of SaskPower's commitment to a strong and collaborative relationship with Saskatchewan's Aboriginal businesses and communities.

How does an award for "Progressive" Aboriginal Relations benefit SaskPower and its customers?

Progressive Aboriginal Relations designated companies are demonstrating that they are good business partners, great places to work, and are committed to prosperity in Aboriginal communities. It reinforces SaskPower's commitment to engage with Aboriginal people and communities as we conduct our business.

Performance was measured across key areas, including business development, employment, community engagement and community investment. In what area would you say SaskPower has made the most progress?

We've made great strides in Aboriginal procurement, bringing new Saskatchewan Aboriginal businesses into our supply chain, increasing our spending with Aboriginal businesses from $25 million in 2015 to $56 million in 2016-17.

Last October, we held our second annual Aboriginal Procurement Information Session, with representatives from First Nations and Métis communities across the province, and a number of Aboriginal businesses and entrepreneurs who currently work or want to work with SaskPower.

Talk about some of things that SaskPower is focusing on in its work with First Nations and Aboriginal communities.

SaskPower engages Aboriginal people and communities in a variety of ways and for different purposes. My group is highly involved in the relicensing of hydro facilities on the Saskatchewan River, which means undertaking consultations with six different Aboriginal communities.

What would you say is the one thing/project/achievement that you are particularly proud of?

As part of our engagement on the Chinook Power Station, SaskPower committed to undertaking a series of ceremonies with Nekaneet First Nation, which included involvement from our president and executive members. Nekaneet was interested in supporting SaskPower on this project and the ceremonies represent their way of demonstrating that support.
Learn more:
5 Questions on Working with Aboriginal Relations