A More Efficient Santa's Village
December 18, 2017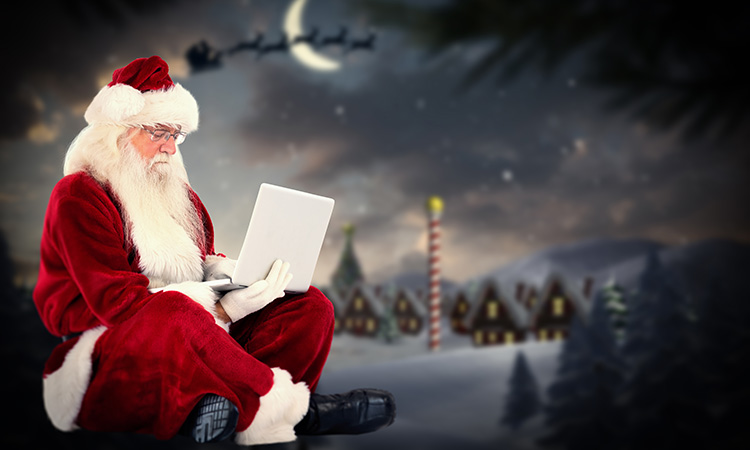 Improving the energy efficiency of the village is all it took for Santa to save money and help protect the environment.
Santa's Workshop
40% of a business's power use comes from lighting. Santa made a huge dent in that cost by upgrading his lights to super-efficient options like LED bulbs and fixtures. With SaskPower incentives, we helped keep the upgrade costs down.
Cafeteria
With so many elves on staff to feed, Santa needs an army of power-hungry fridges and freezers to hold all the food. He used SaskPower incentives to help with upgrades like high-efficiency motors, auto-closing doors, and night covers. He also has an elf assigned to keeping them clean and in tip-top shape.
Sleigh
Rather than wasting power, Santa used SaskPower rebates to help install intelligent parking lot controllers that provide power to his sleigh based on the temperature outside. This saves him about 50% of his parking lot power costs.
Santa's Office
Lots of electronics, including toy machines, draw power when they're off. A smart power bar can help with that. Santa also has the team shut down all the computers at the end of the day, saving him about $50/year in power for each computer.
Village Rink
Like most Canadian towns, the North Pole skating rink is a busy place. Santa got a free audit from SaskPower and learned all the ways he can save money at the rink. The money saved will buy skates for the little elves.
Santa's Workshop
Summer at the North Pole sees 24/7 sunlight. Santa is able to power the workshop off his solar panels in the summer and bank any extra as a credit to help cover costs in the winter with our Net Metering program.
Learn More
Commercial Lighting Incentive

Commercial Refrigeration Incentive