A Word from SaskPower on Smart Grid Plans
October 05, 2017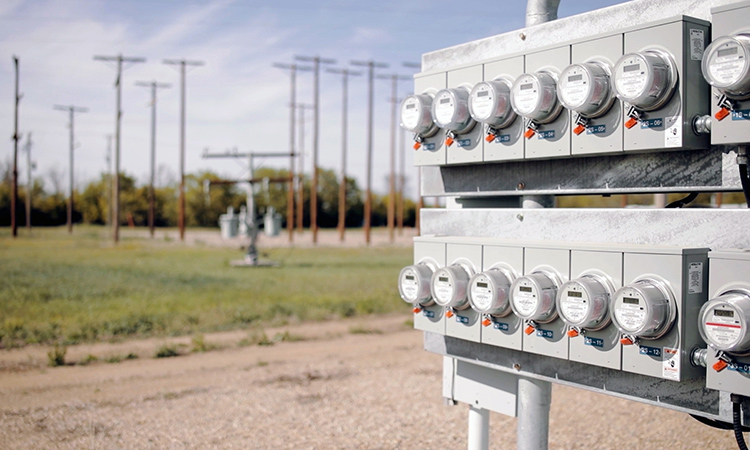 We recently shared the news that we're starting a small non-residential smart meter pilot with two of our largest commercial and industrial customers. To learn more, we sat down with Brian Ketcheson, Vice-President of Distribution and Customer Services.
Why do we need smart meters?

A smart grid is critical to the future of Saskatchewan. Our vision is for an advanced, smarter grid that will connect all customers and SaskPower in the coming 5-10 years.

This will help us meet our target of having 50 per cent of our power come from renewable sources by 2030. As we anticipate using more solar and wind power, it becomes important to be able to see what's happening across the electrical system in real time.

This is only possible if we advance our system by adding two-way communication. Smart meters are one building block in a smart power grid.

What are the benefits?

Smart meters will help us identify and address outages more efficiently. We'll also be able to bill customers for what is actually used, rather than estimates. The meters will allow customers to track their power use and make informed decisions about conservation.

How is this different from last time?

We definitely learned from what happened in 2014. Based on that experience, we've gone above and beyond industry standards to develop smart meter specifications, and an internationally recognized, independent testing facility was commissioned to do testing to ensure these meters met that specification.

We also did rigorous safety testing to ensure we can be confident in the performance of the meters. We've pushed them well beyond their intended capabilities (with extreme temperatures, dust intrusion and moisture, over voltage and over current) that could represent the most extreme conditions of our environment and electrical system.

What is the plan?

We're launching a commercial and industrial pilot for smart meters. The first phase of the pilot will involve approximately 500 meters that will be installed on the oil field sites of two of our major customers. We will also install some of these meters on SaskPower and SaskEnergy facilities around the province.

This will allow us to confirm that the meters are operating safely, billing is accurate and the meters are communicating with us properly.

After the commercial and industrial pilot, we'll be looking at a residential pilot sometime in 2018 or 2019. We've finalized our new specification that suppliers will need to meet, and we're continuing research, analysis and testing of various models.

We'll keep everyone up to date as things evolve. The latest information will be online at saskpower.com/smartgrid.