Ground Shifting – Inspection is done, now what?
August 04, 2017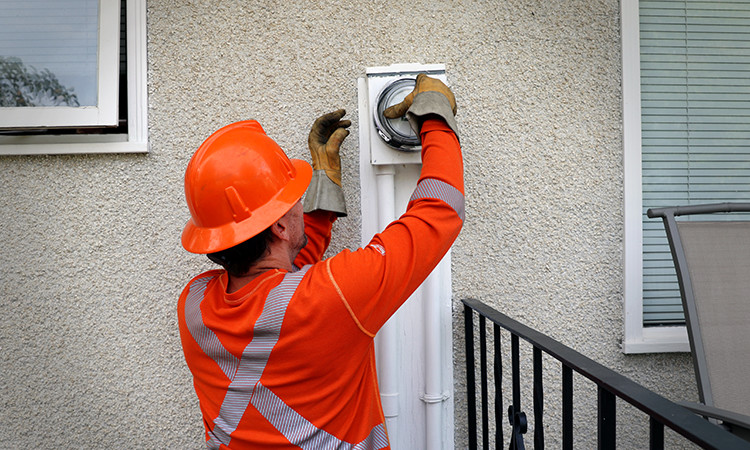 To date, our crews have inspected thousands of electrical services for problems due to ground shifting. In the coming weeks, we'll continue to move through neighbourhoods in Regina, Moose Jaw, Shaunavon, Rosetown and Kindersley. Here's what to expect if we're inspecting homes in your neighbourhood, or you've asked us to visit.
What happens after I call to have my meter service inspection?

When you call, we may ask you to provide pictures of your meter area so experts can determine if the issue is urgent. If it is, we try to send someone right away. For less urgent repairs, we try to have someone there within 72 hours.

What happens after SaskPower does the inspection?

If you receive a note that we need to come back, this means we need to do follow-up work but that your home is safe and you are at no risk. Our crews may leave your meter upside down – this is an indicator for technicians who return to complete the repair.



Why am I getting an outage when you do the work?

Our crews need to turn off the power in order to safely open the meter box for the inspection and make any necessary repairs. These outages usually last one to two hours. We try our best to get the power back on as soon as possible.

Why is it taking so long? Shouldn't you have all of your staff doing this?

In order to complete inspections safely, we need to have qualified power line technicians and electricians doing the work. We are mobilizing all qualified staff to do this and have redeployed some of our employees from outside Regina. We're also bringing in three qualified electrical contracting companies next week.
Learn more: