Ground Shifting Inspections Continue
July 26, 2017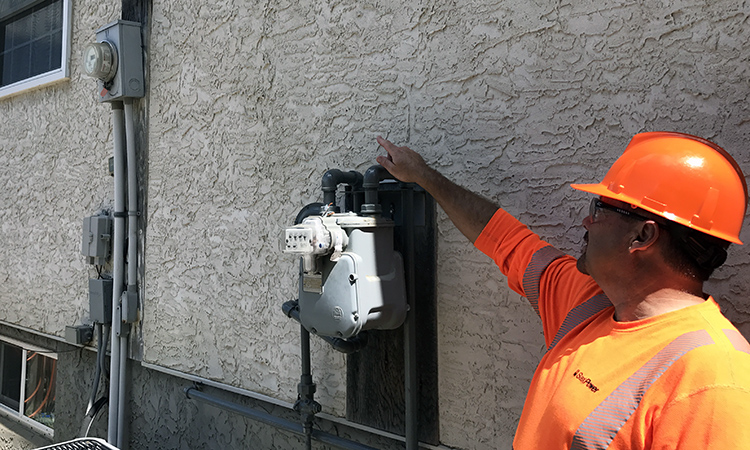 UPDATE – AUG. 25, 8:45 a.m.: To date, our crews have inspected approximately 7,800 homes province-wide for meter box issues associated with ground shifting, including approximately 6,000 in the Regina area.
We expect to have inspections complete on all homes with underground copper wire service in the Regina neighbourhoods of Uplands, Glencairn and Normanview by Sept. 4. Our crews will then move to Regina's Parliament Place and Albert Park neighbourhoods.
We continue to respond to customer calls, having received approximately 1,500 to date. Our goal remains a response time of 72 hours.
-----
UPDATE – AUG. 18, 11:15 a.m.: To date, we have completed more than 5,600 inspections and have roughly 3,200 more to complete in our priority areas of Uplands, Glencairn and Normanview in Regina. Our highest priority remains customers with underground, copper-wire service, or rather, homes built in the 60s and 70s in those three neighbourhoods.
Of all the customers we inspected, we have identified 426 that have that older copper service and the smallest model of power box. We will return to all of these by end of day Monday to perform additional permanent fixes.
Our customers continue to call us after performing a visual inspection and we continue to address these as quickly as possible. We have received thousands of calls and approximately 600 are waiting for an inspection. All have had a SaskPower employee follow-up on site to take pictures, and our target is to visit all of them today and this weekend for repairs.
Customers in areas with significant, ongoing ground shifting are encouraged to keep an eye on their meter box and look for any signs of damage, even if we have previously inspected your service. To request an inspection, call 1-844-231-1155. For more information, visit saskpower.com/groundshifting.
-----
UPDATE - AUG. 1, 5:15 pm: If you contacted us to have your meter inspected for potential ground shifting, we're trying to have someone there within 72 hours. The additional staff from other areas of the province and independent contractors are helping us to better meet this goal.
-----
UPDATE - AUG. 1, 11:30 am: To date, our crews have completed 2,000 visual inspections, with repairs complete or ordered on 800 of those homes. Our crews, as well as additional contract crews, continue inspections in Regina and Moose Jaw. They're working to address any issues quickly and safely. We have identified approximately 9,000 homes in our areas of focus that have underground power service which we are focusing on. If you experience any of the issues Kevin identifies in the video below, please contact us at 1-888-757-6937 (after hours, 310-2220) so we can send our technicians out. Do not attempt to fix any damage by yourself. In an emergency, call 911.
-----
UPDATE - JULY 31: To date, our crews have completed 1,500 visual inspections of power boxes in the Regina area, and inspections continue in Regina. Given the similar soil conditions and potential for the same types of issues, we have expanded our inspections to the city of Moose Jaw, beginning with the Sunningdale, Regal Heights and West Park areas.
-----
The significant dry conditions of the past few weeks have caused the ground to pull away from houses in some Regina neighbourhoods. For those with underground power service, that means cables can be pulled on power boxes, which can cause electrical service to fail.
Since July 20, our crews have been performing visual inspections in Regina neighbourhoods that see routine, significant ground shift, including: Uplands, Glencairn, Normanview, University Park and Parliament Place. We are focusing on areas that have underground power service and older houses.
Our crews have completed hundreds of inspections and are making repairs as they go, where needed. We will continue to perform visual inspections in Regina in the coming days and weeks, and in other areas of the province that have similar conditions. Our technicians are working to address any issues quickly and safely.
We will pay all costs associated with electrical infrastructure damage related to ground shifting, with no cost to homeowners. Power lines up to a house belong to SaskPower, while homeowners own the electrical system of the house (power box, inside wires – not the meter itself).
If you're curious and want to check your own power box, look for:
The power box tilting to one side;
Wires being pulled out from under the power box; or
A new and significant gap between the ground and the house near your power box.
If you see any issues, please contact SaskPower at
1-888-757-6937
so we can send technicians and address the issue quickly and safely. Do not attempt to fix any damage by yourself.
Learn more: