5 MORE Questions About Blockchain
May 07, 2018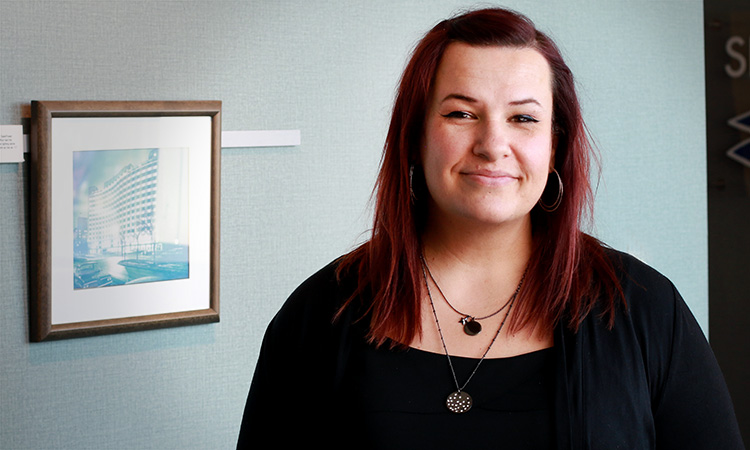 Blockchain is an emerging technology, one that will change the way many industries transact goods and services in the coming years. We sat down with Tanys McWatters to find out what we learned about our blockchain investigation and how SaskPower could use this technology.
What did we learn from the blockchain investigation?

We now understand the basics of blockchain and are better prepared to enable SaskPower with this technology. We had the opportunity to work with industry leaders to learn more, which was valuable. Not only did we gain important insights and innovation, we did so with minimal resources and risk. This better prepares us for the future if we choose to enable this technology.

More disruptive technologies like blockchain are emerging. These technologies can alter the way businesses operate. We learned that we're not the only ones who want to collaborate and find out more about them.

Blockchain's becoming a growing movement. Companies and individuals are solving common problems by:

- investigating;
- building on blockchain concepts; and
- pilots or proof of concepts

Our investigation taught us that we've got a good working approach for these disruptive technologies. This allows us to keep up with the constant change imposed by the digital age.

How can we potentially use this technology?

Blockchain can change the way we complete transactions. It's different because it's very secure, unchanging and verified. This means we could use blockchain for many different transactions, like:

- bill payments
- electric vehicle charging
- sharing information with customers in a trusted way

For now, we'll put this into our "toolbox" and use it to solve business problems where blockchain would be a good fit.

Will SaskPower start using blockchain?

Short answer is "most likely". But, that doesn't mean we'll start developing blockchain applications tomorrow.

Blockchain concepts are still emerging. We'll continue to learn about the technology and how we can use it to solve problems. That said we believe in years to come, the whole world will change the way they do transactions by using blockchain. When that time comes, SaskPower will be a part of that change.

How will this benefit our customers?

Trust and transparency are the key benefits. We're serious about the security and safety of our customers. Using blockchain for customer information will add to this protection.

Another key benefit of blockchain is the removal of the need for third-parties. This means we could transact with our customers and business partners directly without using a "middle man". This could save money and increase efficiencies.

What are our next steps?

Now that we're done our investigation, we're looking at other concepts like Augmented Reality and Digital Twins. These emerging technologies could potentially enhance SaskPower in the future.

We'll continue to develop our understanding of blockchain and other disruptive technologies by collaborating with our partners like:

- Microsoft;
- the University of Regina; and
- the Power and Utilities groups

This investigation helped us find a new, cost-effective way to learn about these technologies. We see lots of opportunities to use these innovative solutions in the future - not only for our business but also for our customers, stay tuned!