SaskPower's Response to COVID-19
July 30, 2021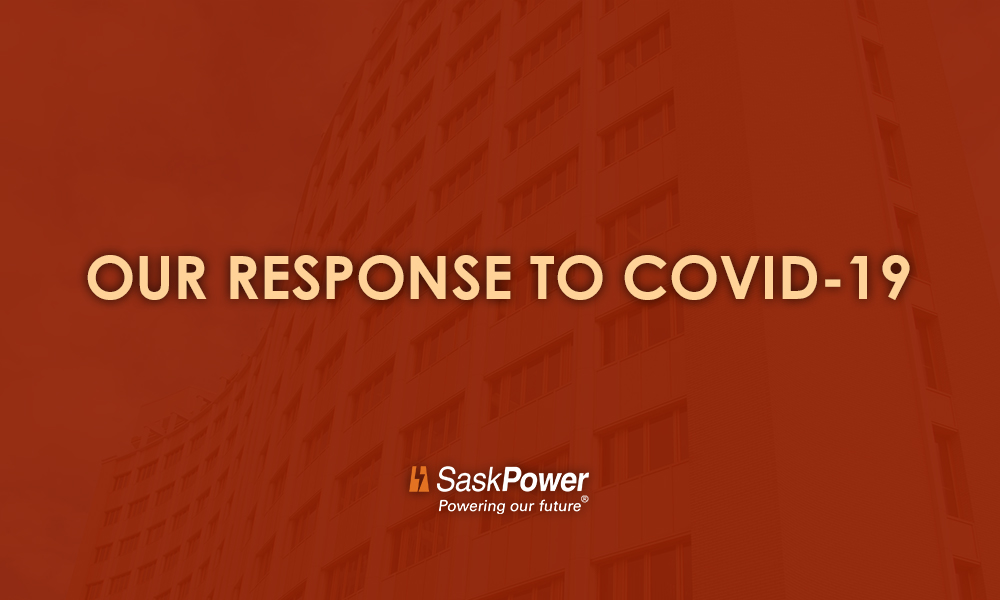 In alignment with Saskatchewan's Re-Opening Roadmap, SaskPower has lifted COVID-19 restrictions as of July 11, 2021. Since that time, our employees are not required to wear masks or maintain physical distance, but we support and respect those who make the choice to continue these practices.
At times, our employees must enter customers' homes. If you are more comfortable with us wearing a mask, please let us know and we will accommodate you.
We'll continue to do our part to prevent the spread of COVID-19. We'll monitor the province's ongoing situation and will adapt SaskPower's response as needed. In developing our plans, we consult with other provincial Crown corporations, the Government of Saskatchewan and the Saskatchewan Health Authority.
Provide Your Feedback