BD3 Status Update: Q2 2022
July 22, 2022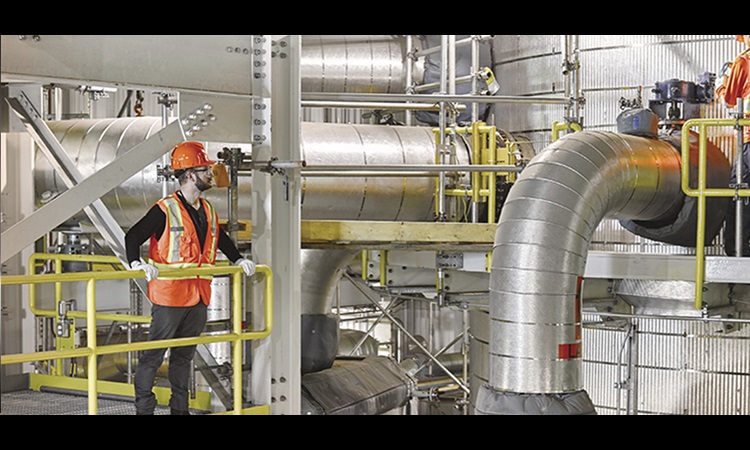 SaskPower's carbon capture and storage (CCS) facility at Boundary Dam Power Station Unit 3 (BD3) has captured and sequestered more than 4.5 million tonnes of carbon dioxide (CO2) since operations began in fall 2014. Throughout the facility's existence SaskPower has maintained its commitment to transparent and timely public communications regarding its operation via the monthly BD3 blog. We will continue to provide these regular updates; however they will now be provided on a quarterly basis.
Following two unplanned outages in 2021 that extended into early 2022, the CCS facility has resumed stable operations. Results from the second quarter of 2022 (April 1 to June 30), showed CCS was available 96% of the time, capturing 218,537 tonnes of CO2 — well within SaskPower's target range.
Readers will also notice some changes to the data provided in the graphic on this page. SaskPower will now provide statistics about the availability and output of the acid plant at CCS. The acid plant converts sulfur dioxide (SO2) captured during the CCS process into sulphuric acid via a catalyst process. When operational, the acid plant can produce up to 60 tonnes per day of sulphuric acid. SaskPower uses this acid for its own industrial purposes as well as selling it to private companies. Sulphuric acid is used in many applications ranging from water treatment to the production of fertilizers.
The blog will now also report the emissions intensity of BD3/CCS. Emissions intensity is the volume of CO2 emitted from BD3 for every gigawatt of electricity generated each hour (t CO2e/GWh). This metric is significant for our operations because the federal 'Carbon Tax Threshold' is currently set at 594 t CO2e/GWh, meaning any emissions above that mark are subject to the carbon tax. Emissions below this threshold reduce the overall carbon tax for the Boundary Dam Power Station. For reference, during Q2 2022, BD3/CCS had an emissions intensity of 382 t CO2e/GWh, and the approximate emissions intensity of a conventional coal unit is 1,100 t CO2/ GWh.
For previous BD3 updates or more information on SaskPower's future, visit saskpower.com/blog.

Provide Your Feedback