How We're Planning for a Net-Zero Future
February 23, 2022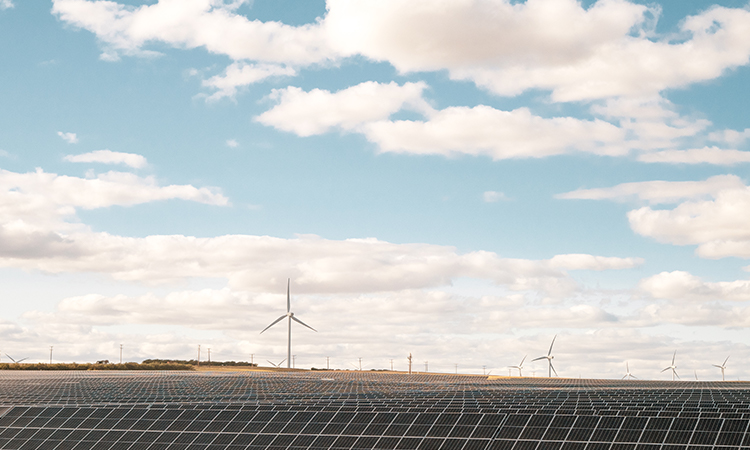 We're on track to reduce greenhouse gas (GHG) emissions by at least 50% from 2005 levels by 2030 — and to reach net-zero GHG emissions by 2050. A change to federal regulations may require the acceleration of the timeline to reach a net-zero power grid. We sat down with our Supply Planning team to learn how they're planning for a net-zero future at SaskPower.
First, what is a power supply plan?
Our supply plan shows how we're going to power Saskatchewan in the long-term. Energy can't be stored in the quantities needed province wide, so we always need to be generating it. And that means we need to plan for where that generation is going to come from now and in the future. The main supply options we use now are:
How do you create a supply plan?
There's no one supply option that can power Saskatchewan which means we can't put all our eggs in one basket. So, we start by creating scenarios that balance cost, emissions, and reliability. Then our challenge is to find the scenario that works best for Saskatchewan.
What do you consider when creating these supply mix scenarios?
As we build supply mix scenarios, we look at things like:
Anticipated changes to federal emissions regulations
The timing, availability, and reliability of emerging supply options
The cost and schedule to build new power plants and transmission lines or of retrofitting older power plants
Plant retirements dates due to changing regulations and age of infrastructure
The potential availability of federal funding and/or an equivalency agreement
The quantity of emissions-free power available for sale from other electric utilities
Other regulatory requirements like those in The Impact Assessment Act
The cost of carbon offsets
Indigenous and public stakeholder feedback
The impact to customer rates
What sort of emerging supply options are you looking at?
Looking past 2030, we're evaluating options like:
Biomass
Carbon capture and storage on natural gas
Compressed air energy storage
Geothermal
Hydrogen
Increased interconnections with neighbouring jurisdictions
Increased renewables plus battery energy storage
Nuclear power from small modular reactors
We'll continue share more about our plans regarding the future power supply with you. Find out how you can be apart of our power future.
Learn more: