5 Questions with Deanna Orpen about Fall Streetlight Maintenance
October 01, 2018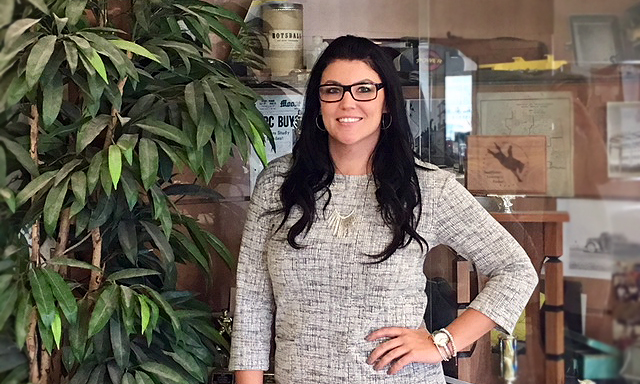 Fall is here, and the shorter days of winter are coming, which means burnt out streetlights are more noticeable.
We sat down with Deanna Orpen, Operating Manager for Swift Current East, to get the latest about SaskPower's fall streetlight maintenance.
There seems to be a lot of streetlights out in my neighbourhood. Why?

As the days get shorter, it's more noticeable when streetlights are out. Summer is a hectic season for our crews - repairing outages and doing maintenance work. Now that fall is here, we can focus on fixing streetlights as quickly and safely as we can.

As of Oct. 1, there are about 1,700 streetlights across Saskatchewan that need our attention.

What causes streetlights to stop working?

Sometimes the issue is pretty simple – like a faulty bulb, photo sensor or fuse. Sometimes it's more complex – like when there are faulty underground cables. In those cases, it can take a lot longer to get the streetlight working again. We may need to schedule a crew to repair, replace or reroute cables to fix the power supply to the streetlight.

How can I report an outage, and how long will it take?

If you see a streetlight out, report it on our streetlight map. You can find the map at SaskPower.com or the SaskPower mobile app. Zoom in on the map to find the light. Then click through to see if it's already been reported or to create a new report.

How long it takes depends on what's wrong. So far this year, over a third of reported outages were repaired within a week. Remember, we maintain streetlights in many cities, towns and villages, but not all. Streetlights in new subdivisions and privately owned lights won't appear on the map.

Wouldn't installing LED streetlights help?

Yes! LED streetlights last longer than our traditional lights so that means less maintenance is required. This year, we're switching about 6,000 streetlights to LEDs.

We switch to LEDs in groups based on:

age of the streetlight
condition of the streetlight
location (for example - heavy traffic corridors)

Why don't you replace burnt out streetlights with LEDs as you go?

Switching streetlights to LEDs involves changing the entire light fixture – not just the bulb. That means we could be throwing away fixtures that are new or in good condition. To help get the most out of the fixtures, we switch to LEDs in large groups. Then we can salvage fixtures in good condition and re-use them for maintenance. This way we're not wasting fixtures.

Also, LEDs have a different colour temperature compared to the existing streetlights. By replacing them in groups, we avoid the distracting and unattractive mix of colours.
Learn more...