5 Questions with Shawn Schmidt on Why You Should Consider Signing Up for a Free Smart Meter
January 16, 2020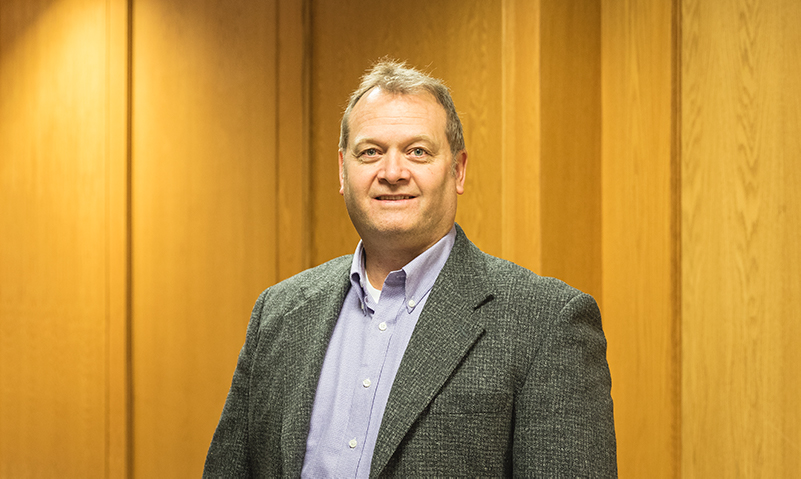 Quotables:
Instead of sometimes getting bills based on estimates, you'll be billed for exactly the power you use every month.

Some businesses with smart meters are saving up to 45% on their power bills. This is when business owners combine tracking their power use with long-term steps.

All businesses, farms and residential customers are eligible to apply. We've set aside limited quantities to ensure those who want a smart meter now are given an opportunity.
SaskPower is looking for 2,000 residential and business customers who would like to have a commercial smart meter installed in 2020. We sat down with Shawn Schmidt, Vice-President of Distribution and Customer Services, to hear why customers might be interested in signing up.
What are the benefits of a smart meter? Why should I sign up?

Smart meters have lots of benefits that our customers will experience right away. One of the biggest ones is accurate billing. Instead of sometimes getting bills based on estimates, you'll be billed for exactly the power you use every month.

Another benefit is high-resolution data about your power use. You can go online and use these details to find possible ways to lower your bill.

You will also no longer need someone to enter your yard to get a manual meter read. Smart meters will do this automatically. This is useful, for example, when you have a dog who spends lots of time in the yard and doesn't appreciate intruders!

This is your chance to get a smart meter in 2020. If any of these benefits appeal to you, we encourage you to learn more and sign up now at saskpower.com/smartsignup.

Who can sign up?

All businesses, farms and residential customers are eligible to apply. If meter supplies run out, you'll be given priority when we install more meters.

Are smart meters safe?

Yes. These meters meet our own, rigorous standard for meters that goes far beyond industry requirements. We also test these meters in harsh conditions and under high voltage to ensure they're quality we can stand behind.

Since 2017, we've installed more than 8,000 of this meter type around the province. This includes our own SaskPower facilities. There have been no issues with the meters installed to date.

When will the residential meters for homes be ready?

We expect the residential meter for homes will be ready for a pilot in 2021. Knowing that a residential meter is a year away, we want to strike a balance when meeting our customers' needs. That's why we're making a limited number of the commercial meters available now.

How much could I save with a smart meter?

Businesses in North America that have smart meters have been able to save 2% on their power bill just by having more information about their power use. No-cost or low-cost actions can help further increase these savings up to 15%!

These include improving your heating/cooling schedules and getting staff more conscious of power use. Some businesses with smart meters are saving up to 45% on their power bills. They're doing this by tracking their power use and taking long-term steps. These steps can include upgrading equipment or changing operating procedures.

Source: US Department of Energy: Federal Energy Management Program
Learn more: