SaskPower Launches Outage Map
May 18, 2018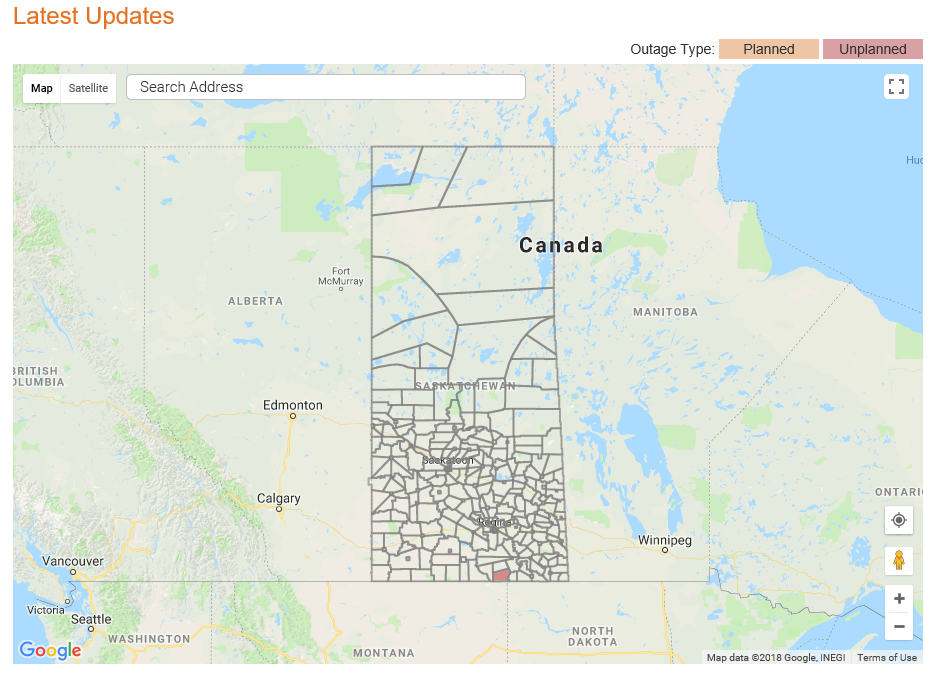 To make it easier for you to stay informed during an outage, we've built an outage map.
The map features upcoming planned outages and current outages, including status updates and restoration times. And because it features the most current information available, it saves you having to call into the Outage Centre to ask for a restoration time. To report an outage, please continue to call 310-2220.
There are a lot of reasons the power could be out – wildlife, planned maintenance work, summer storms – so the next time you're looking for the latest information about outages in your neighbourhood, visit the outage map. You can find outages near you by searching for your address or by navigating on the map itself, and it be used on a desktop, tablet or mobile device. It's just one of the ways we are working to serve you better.