Take Your Career to the Next Level with Our New Student Program
September 17, 2018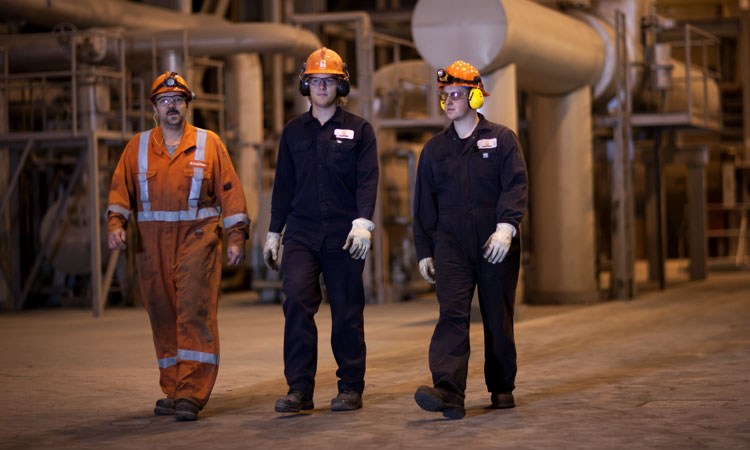 Our new Power Engineering Student Program gives students firsthand experience in one of our plants.

This summer, 20 students got the opportunity to take part in this program. From that, 2 lucky students walked away with a scholarship worth $1,500!
Take Your Career to the Next Level
"This program gave me invaluable experience in a complex power generation facility. There aren't many coal plants around these days, and the things I learned there will stay with me forever." – Devin Collins, Power Engineering Summer Student
Over a summer term, students will learn what it's like to work in one of our 4 plants. They'll also earn steam time toward their next level of certification:
Poplar River Power Station in Coronach
Boundary Dam Power Station in Estevan
Shand Power Station in Estevan
Queen Elizabeth Power Station in Saskatoon
We See Student Potential
Some students in the program didn't have enough experience. This meant they couldn't apply for their next class ticket. But we saw their potential. That's why we extended their work terms so they could enroll.
How Does it Work?
Those who apply must attend a Saskatchewan post-secondary school like:
Sask Polytech
Saskatchewan Indian Institute of Technologies (SIIT)
Lakeland College
Sun West Distance Learning Centre
Southeast College
Great Plains College
Parkland College
Students selected for the program must provide transcripts and references.

Power engineering is essential to our power plants. We need one on-site 24/7 to operate. As we move towards a cleaner energy future, power engineers will continue to play an important role.

"I wish all power engineering students could spend time with SaskPower to learn how the plants operate." - Devin Collins, Power Engineering Summer Student

Know a power engineer student? Use our social channels and share this blog.
Learn More…