To Our Valued Customers - SaskPower's Response to COVID-19
March 24, 2020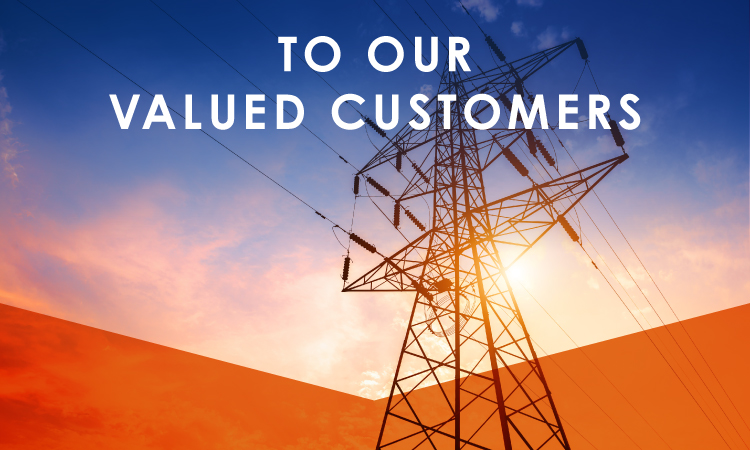 This is an unprecedented time for all of us, as the world responds to the impacts of the Novel Coronavirus (COVID-19). We want to assure you that SaskPower is taking all the necessary steps to ensure the provision of reliable power, while also making sure we are taking care of the health and safety of our customers and employees. We are basing our decisions on the latest information from public health authorities and following the direction of the provincial and federal governments.
We know this is a difficult time for all our customers. As we continue to adapt our response to the COVID-19 issue, SaskPower has instituted the following additional measures to ease potential challenges for our customers. These include:
Stopping active collection activity on overdue accounts
Stopping disconnections of residential power service for non-payment
Not installing devices to limit electrical supply to customers who are in arrears
Crown utilities are waiving interest for six months to help residents and businesses deal with the economic impacts of COVID-19. Over this period, no late payment charges or interest will be applied. After six months, the balance of regular monthly payments will be due.
To help customers get back on their feet, they will have a year after that six-month period to pay off any outstanding balance over the next year with equal monthly installments. No additional interest will be charged. In total, this provides customers with 18 months to recover from the impact of the pandemic to their finances.
We encourage customers to continue to make regular payments, as they are able, to avoid large bills entering the winter season. However, for those experiencing hardship, it is the sincere hope that this will help offset some concerns.
SaskPower's customer service representatives are available by phone for any customers seeking to make payment arrangements or reconnect service at 1-888-757-6937. Our Customer Care Centre is ready to help, however, we ask that callers please be patient as call wait times may be a bit longer than usual as our team works to serve the additional needs of customers during this difficult time. You can also email a customer service representative by visiting the Contact Us form at saskpower.com.
To keep our customers and employees safe and to continue to provide electrical service in the province, we have changed the way we are doing some of our work at SaskPower including having many of our staff work from their own homes. We will keep doing outside construction and maintenance work that does not require close physical contact with members of the public.
If we do need to enter a customer's home or business for essential work, we will do the following:
Ask if anyone in the home or business is self-isolating
Maintain social distance of 1-2 metres (no shaking hands)
Follow proper hygiene practices while completing the work
Use proper cleaning procedures for our tools and equipment after the work is done
We are also asking customers to provide self-meter reads to help minimize the number of SaskPower visits to homes and places of business. Signing up for an online account allows you to enter your meter information when it is convenient for you.
The situation is changing daily, and we remain committed to providing the power you need to your homes and businesses. We will keep watching for further developments and take whatever steps we need to in the coming days and weeks. Ensuring the health and safety of our customers and our employees during this crisis is and will be our first priority.
Thank you,
SaskPower