Vegetation Management Keeps the Lights On, Fires Out, Public Safe
June 15, 2020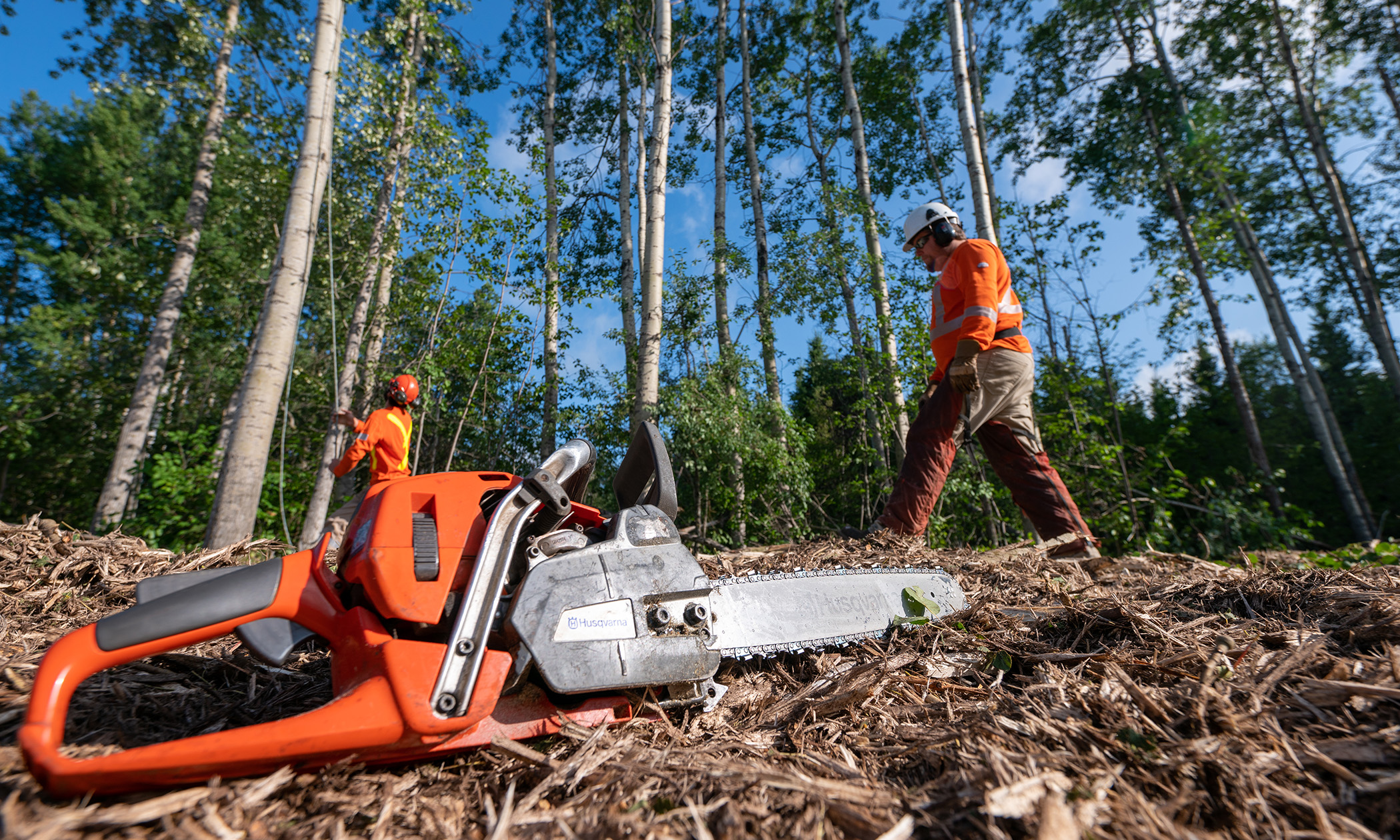 Quotables:
Vegetation management crews are hard at work keeping trees and other plants clear of power lines throughout the province.
Each year we see about 2,000 outages because of trees growing into or falling onto power lines, and the risk of wildfire is especially serious during hot and dry summer conditions. Trees contacting power lines are also a safety hazard for the public who are near these trees
You can help too. When you're about to plant a tree, be aware of power lines above and below. And be sure to consider the final height of the tree when it's fully grown. Be aware that you're not allowed to plant trees on Transmission line rights-of-way.
There are 157,000 kilometers of power lines in Saskatchewan. That's enough to wrap around the Earth more than 4 times! Saskatchewan is also known for its beautiful forests, farmyard shelterbelts and tree lined urban streets, but when trees and power lines come together, the results can be dangerous. We sat down with Blake Neufeld, Utility Arborist to learn what SaskPower is doing to keep the grid safe and reliable.
Why does SaskPower need to cut down trees?

We all love trees but when they grow into power lines they cause outages and can cause fires – especially during dry summer conditions. Each year we see about 2,000 outages because of trees contacting power lines and other equipment. Not only are outages and fires costly and inconvenient, they can be dangerous. Power line contacts also pose an immediate risk of serious injury or death.

Climate change is making forest fires more severe. Meaning it's more important than ever to keep trees clear of power lines. That's why clearing and widening rights-of-way around SaskPower infrastructure is a component of the Government of Saskatchewan's Prairie Resilience climate change strategy.

How does SaskPower manage trees and other vegetation?

We perform vegetation management throughout the year. This work is done through a variety of means including:

machine mulching with large equipment
sustainable herbicide applications
manual removal using tools such as chainsaws

All this work is part of an integrated vegetation management system. It helps remove tall hazardous tree species while minimizing environmental impacts and respecting traditional land use.

Where is this work taking place?

Vegetation management work takes place throughout Saskatchewan. But special focus is being placed on areas that have been identified as being at higher risk.

What can I do to help prevent outages and fires?

When planting trees or bushes, make sure they are all at least 3 metres from power lines. Trees that will grow to between 6 and 12 metres in height must be planted at least 6 metres away. Also, any trees that will grow to greater than 12 metres in height must be planted 15 metres away. Trees should also never be planted on Transmission easements.

What do I do if I have tree branches growing close to a power line?

If tree branches are touching or growing too close to a power line, we'll come out and trim them for free. For your safety, please don't attempt to trim a tree yourself.

Any disposal of tree branches trimmed from around the line serving a customer's house is the responsibility of the landowner.
Learn more: