Weighing the Environmental Impact of Power Projects
May 18, 2017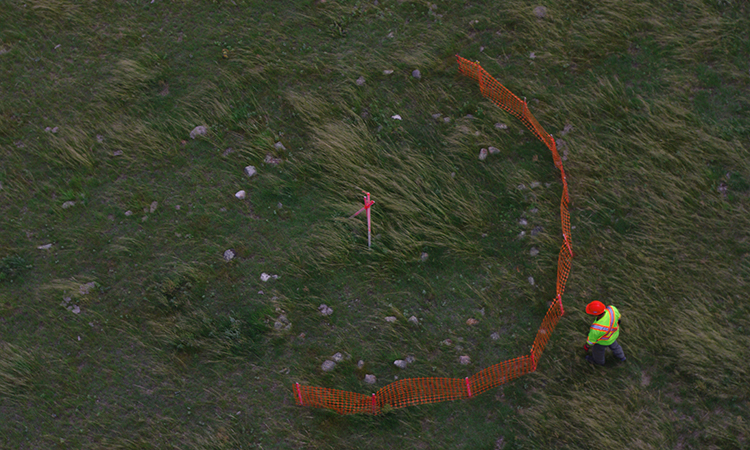 Bringing power to everyone in Saskatchewan means that SaskPower has multiple projects on the go at any given time. In 2016 alone, we screened more than 4,500 projects! And whether it's routing a new transmission line, building a substation or simply installing a piece of equipment, we do all we can to avoid, and when necessary, lessen, our environmental impact. Before our work begins, we gather a lot of environmental and land use information from a many different sources. We consider our impact to things like:
Bodies of water and birds
Sensitive habitats
Rare plants and animal species
Designated or protected areas such as parks, wildlife lands or conservation easements
Heritage sites and other culturally sensitive areas
According to Dale Lautner, Manager, Environmental Assessment and Approvals, environmental considerations are made with every step of a project. "From early conversations about possible siting on a generation project or routing of a transmission line, through evaluation, construction, and even after a project is complete – we're there each step of the way," says Dale.
Because we must look at projects from a number of perspectives, our Environment team works together with employees from all areas of our business including those who design and build projects, our employees in the field, our stakeholder engagement team and contractors. Our environmental experts use technology and best management practices as they carry out their work.
Every project is different. There are times when things go smoothly, others where we've had to stop work because conditions have changed, and we have to come up with a new plan.
"Ultimately, we don't consider a project complete until everything is cleaned up and lands reclaimed," says Dale "It's not just about compliance, but working together to understand all possible impacts in order to make the best decisions."
Learn more: