5 Questions with Debbie Nielsen on our Net Metering Program
November 27, 2018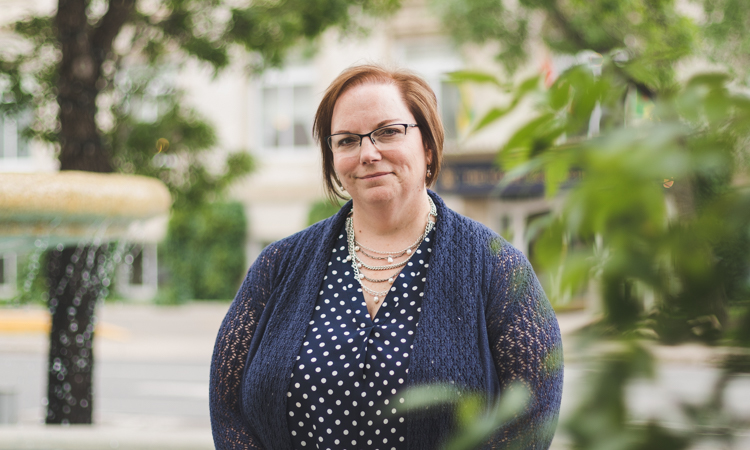 The Net Metering Program supports customers who want to generate their own power and get credit for the extra power they generate. We have extended the program after a review, which included stakeholder feedback. We sat down with SaskPower's Director of Customer Programs, Debbie Nielsen, to learn more.
How does the Net Metering program work, and how do customers know if it's a good option for them?

It's for any SaskPower customer who wants to generate up to 100 kW of power. You can choose an eligible resource to offset your own power use at your home or business. You'll get credits for the extra power you produce. We' credit your SaskPower account for 3-year periods.

You're also eligible for a 1-time rebate, up to 20% of equipment and installation costs, up to $20,000. We calculate the rebate amount at $0.61 per watt. For example, if you install an 8.5 kW system, your rebate would be $5,185.

To determine if it's right for you or not, visit saskpower.com/future. If you want to proceed, the next step is to get quotes from suppliers to determine what the costs will be.

The program has been under review. What changes have you made, and why?

We listened to the feedback of our stakeholders.

You now have 3 years to use your credits from the extra power you generate. Under the old program, customers had to use their credits within 1 year.
Contracts are now longer. Instead of 2 years, the contracts are for 10 years, with an option to review for 10 more years.
You'll know exactly what your rebate amount will be before getting started. This is because we're offering the rebate on a per watt basis.

What about people who can't afford the upfront costs, even with the rebate?

Net Metering definitely isn't for everyone. You need an upfront investment and the payback period happens over time - a period of years.

The first step for anyone who wants to save power and reduce environmental impact is energy efficiency. You can save on your power bills long before you can recover equipment costs. A great place to start is our online energy audits – we have one for homes, and one for business.

How does the Net Metering support that goal our province's 2030 emissions reduction goal?

Adding more renewable power to our system is part of our plan to lower emissions. So are energy efficiency initiatives to reduce customer demand.

The vast majority of renewable projects that help us to meet our 2030 goal will be large, utility-scale renewable projects. They are the most cost-effective and efficient way to add renewables onto our system.

When will you review the program again?

We're constantly reviewing our customer programs to make sure they meet your needs.

This program is in effect until Nov. 30, 2021, or until the program reaches 16 megawatts of projects, whichever comes first. We're already looking into potential next steps for this program!
Learn more: