At EYES Camp, Teens Learn to Dissect Frogs and Code!
November 25, 2019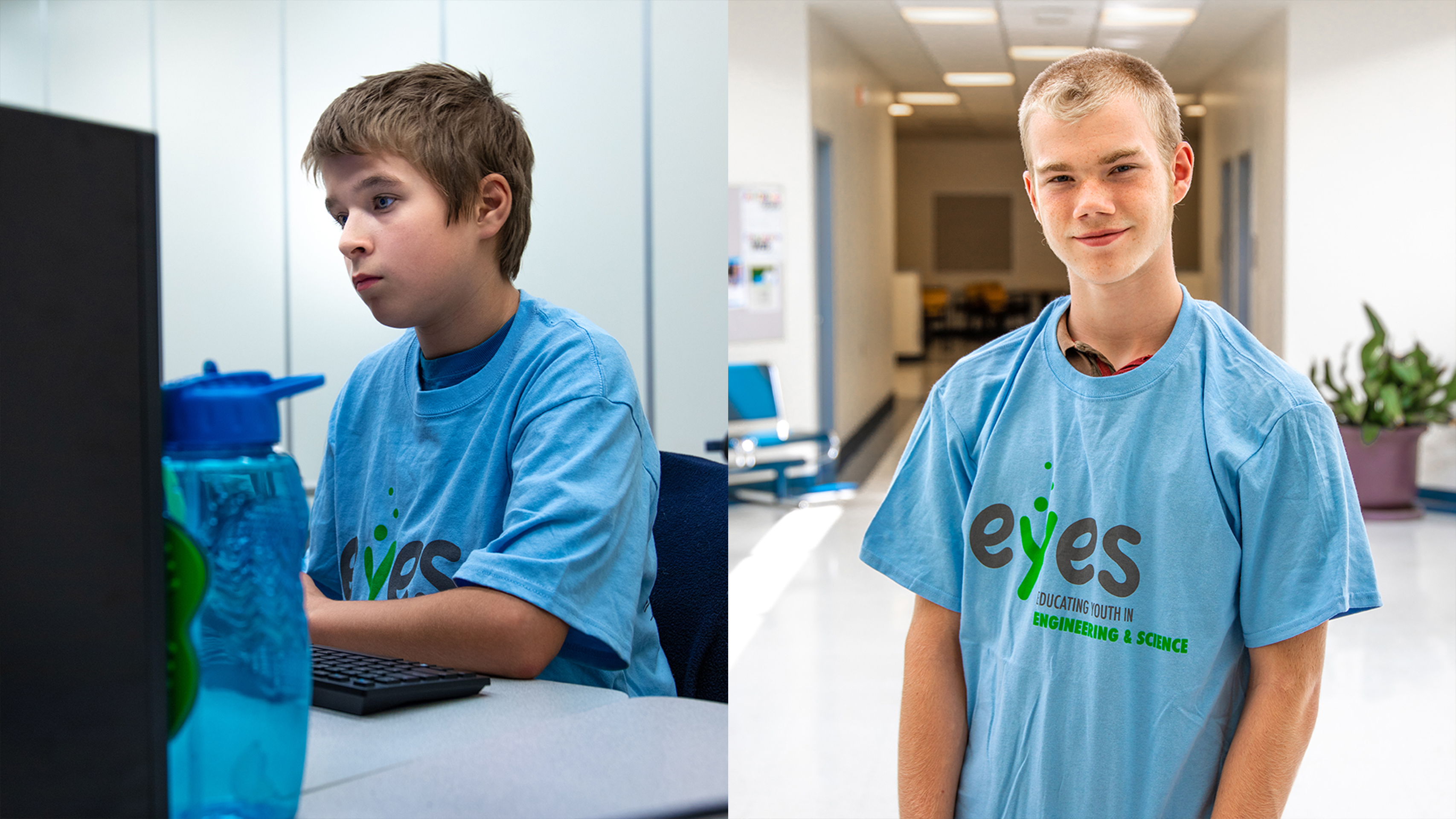 For Westly, 14, and Shance, 13, it was STEM-related interests like science, technology, engineering and mathematics that brought them to EYES (Educating Youth in Engineering and Science) camp.
Westly had an interest in engineering. At EYES, he learned how engineering applies to his sword and metal making skills. For Shance, he loved getting to code his first computer game using the program "Python".
"Learning how different things work is what makes EYES so good," says Westly. "Here, if you're not interested in something, they'll find you something you do like. I discovered I'm pretty good at dissecting frogs."
While Shance wants to be a police officer when he grows up, learning code exposed him to new interests.
"It was cool to program my own game and website and to test them to see if they worked, he said. "Every day is a surprise what you're going to learn here."
Westly had his own piece of advice for teens wanting to give EYES a try. "If you like learning, then this is the place for you. You can learn absolutely anything here. Give it a try, and if you don't like it, that's okay, too."

Since 2009, EYES:
reached 12,000 youth through week-long camps
reached 131,127 youth through in-school workshops
hired 179 undergraduate students
travelled to 438 communities to deliver hands-on workshops
delivered 6,622 workshops in classrooms
SaskPower is a proud sponsor of EYES and a promoter of STEM education in Saskatchewan. We empower youth through educational programs. It's just one of the ways we give back to the communities we serve.
To learn more about EYES, visit http://eyes.uregina.ca.