Building for the Future: New SaskPower Property in Regina
January 21, 2021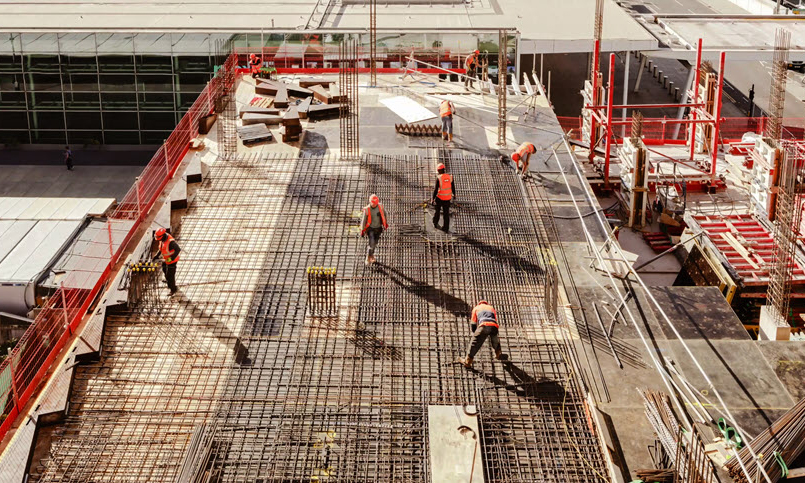 As part of a long-term strategy to bring employees together in fewer locations, a procurement competition is underway for a general contractor to build SaskPower's Logistics Warehouse Complex at the Global Transportation Hub. Learn more about the project.
Why is SaskPower building a new complex?
There are two main reasons. First, the new complex will enable better collaboration across SaskPower teams that must work closely together. It will also be more efficient for them. The complex will bring together employees currently located across five locations in Regina and Lumsden.
The second reason is many of our current properties require extensive upgrades soon and would require a large investment to maintain. In addition, the costs for operating and maintaining a modern, new complex will be offset by lower maintenance requirements and reduced utility costs.
What are you looking for in a general contractor?
We are looking to partner with a contractor who will do the highest quality job, with a high level of expertise in order to provide the best value to our customers. A focus on ensuring local opportunities for suppliers will be key criteria for making our decision. It will remain a priority throughout this project.
Who will work at the facility?
The first phase of construction will include facilities for Fleet Services, Metering Services and Logistics with warehouse and yard space.
The second phase will include Transmission, Distribution, and Safety departments.
This facility will not be open to customers.
How long will it take?
Construction will take just over five years. It'll officially begin in 2021 and include two phases. The first will be complete in 2023. The second will be complete in 2026.
Why are you building the facility now?
The complex has been years in the making. In 2008, SaskPower realized a significant need to review our plan for numerous properties (some owned, others leased) in the Regina area.
In 2013, SaskPower purchased 145 acres of land at the Global Transportation Hub. Through 2014-2015, SaskPower continued to gather requirements for the complex, but the project was put on hold due to fiscal restraints.
Existing facilities have been deteriorating, to the point where the project is now the best possible value for SaskPower and our customers.