Emergency Response: Flooding at SaskPower's Island Falls Hydro Station
July 08, 2020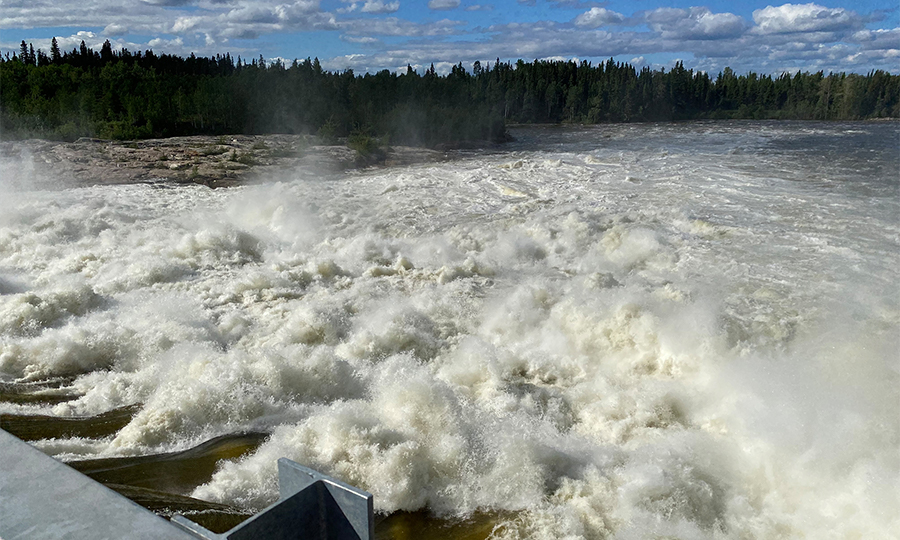 Unprecedented heavy rainfall in northern Saskatchewan has put SaskPower's Island Falls Hydro Station in a heightened state of emergency preparedness. Due to high water levels on the Churchill River, the Saskatchewan Water Security Agency (WSA) is actively involved in making release plans throughout the river system. As part of this effort, SaskPower is working closely with WSA to release significant water from our spillway.

Below is a summary of the current situation. Check back here for all the latest updates.
Water Releases
500 cubic metres per second started on June 30, and another 200 cubic metres per second started on July 6.
Releases increased another 300 cubic metres per second on July 8.
Water levels may remain at very high levels for the next month or longer.
Keeping People Safe
Residents are warned to stay away from the portage at White Sand Dam. The area is not currently safe while water levels are high.
For information and support, people in the area are advised to phone the Natural Disaster Information Line. This toll-free line is 1-844-231-1155.
At this time, all collections and disconnections for non-payment have been suspended in the Sandy Bay and Pelican Narrows region.
Protecting Island Falls Hydro Station
As we perform the necessary releases, water can back up. Some water may enter the Island Falls Hydro Station, and SaskPower is preparing pumps and other measures in case this happens.
We currently have employees onsite 24/7 to monitor and respond to this situation.
Contractors and the community of Sandy Bay are helping to build up site access roads.
At this time, there has been no significant damage to Island Falls.
Island Falls Hydro Station provides 111 MW to the provincial power grid. The facility has been in operation for 90 years. In 2005, record flooding occurred in this region and this year, we anticipate meeting or exceeding these records.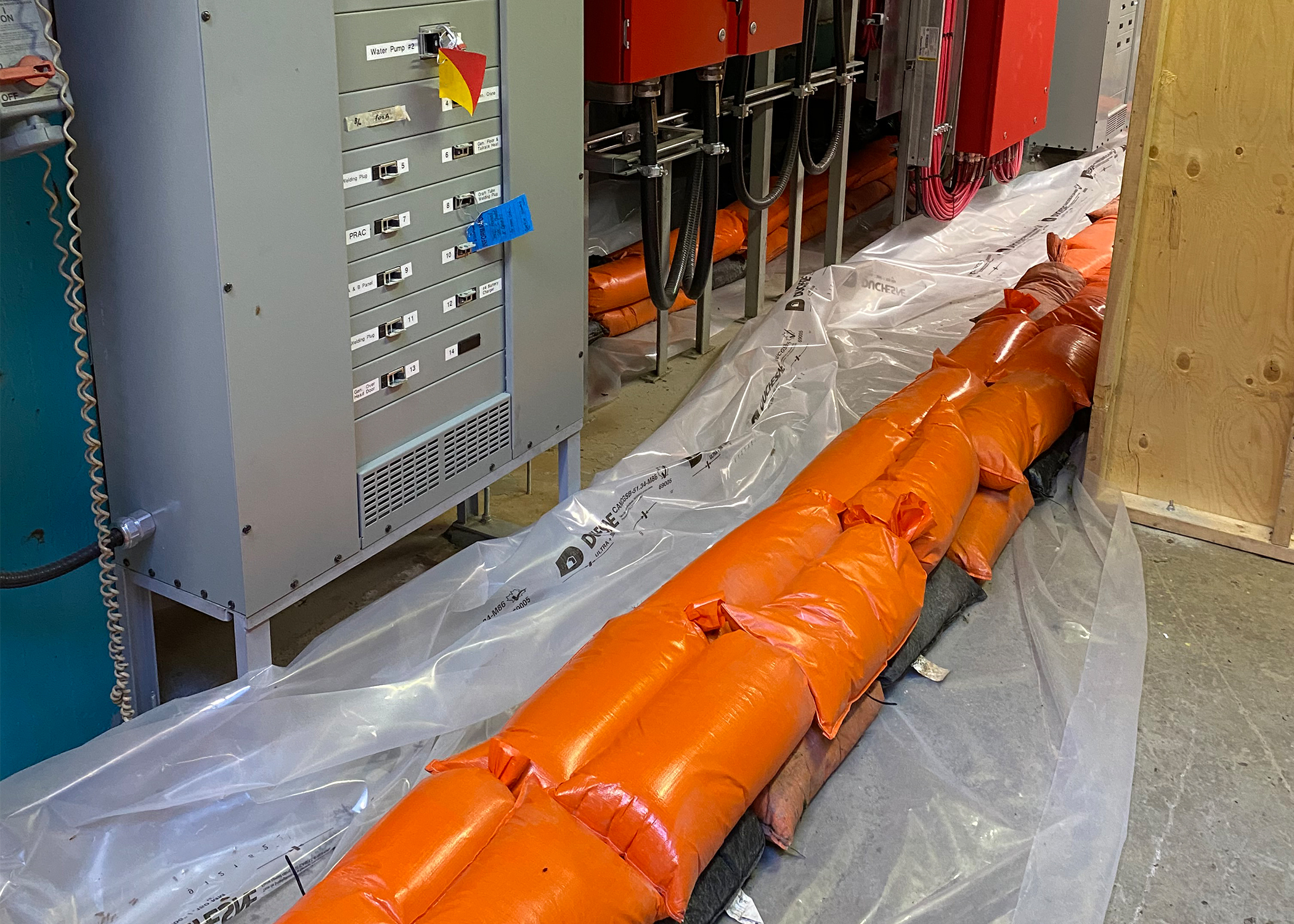 Sandbags are lined within the Island Falls Hydro Station to protect the equipment.