Mental Health Awareness a Priority for Scholarship Recipient
July 18, 2019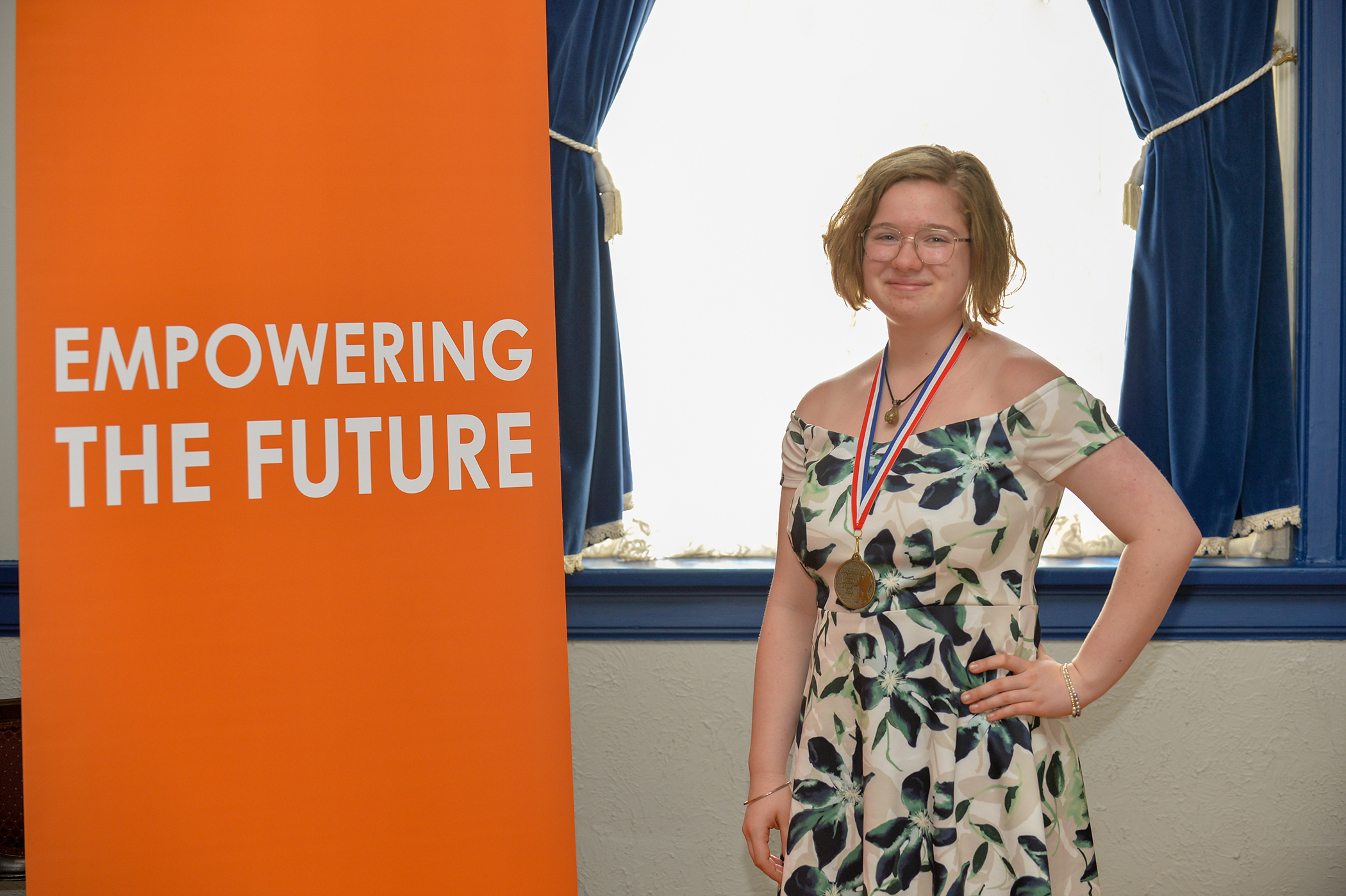 We all need a little extra help and support sometimes. 15-year-old Samantha Adams pushed to overcome struggles in her own life. Now she is giving back.
Her goal is to raise awareness for mental health issues and to help build a stronger community.
Held in December, Samantha organizes a local event called "The Ribbon Project." The event encourages people to wear coloured ribbons to support mental health issues. Donations raised go to various mental health foundations in Saskatchewan.
Samantha is also working on a blog titled "You Are Loved." It is for people who need support and positive messages.
From Delisle, Saskatchewan, Samantha lives with her mom, dad and 13-year-old brother. She enjoys helping at home by cooking meals and spending time connecting with her family. She often visits her grandma to fill her in on the family's activities.
Helping build a strong community is important to Samantha. She volunteers at the community library and various community events. She often helps her father by washing ambulances and vehicles at his workplace.
Samantha also loves playing in the band, piano, yearbook committee and 4-H.
Her nominator, Kate, said this about Samantha. "Samantha is an inspiration and will go on to do powerful things with her future. She will always strive for success."
Samantha Adams is one of this year's Saskatchewan Junior Citizen of the Year Award scholarship recipients. We are proud to partner with Saskatchewan Weekly Newspaper Association (SWNA) in awarding this annual scholarship to local youth.
At SaskPower, we give back to the communities we serve in meaningful and impactful ways. Empowering youth through educational programs creates opportunities for Saskatchewan's brightest minds.