Reconciliation Garden Planted to Honour Indigenous Peoples
June 05, 2020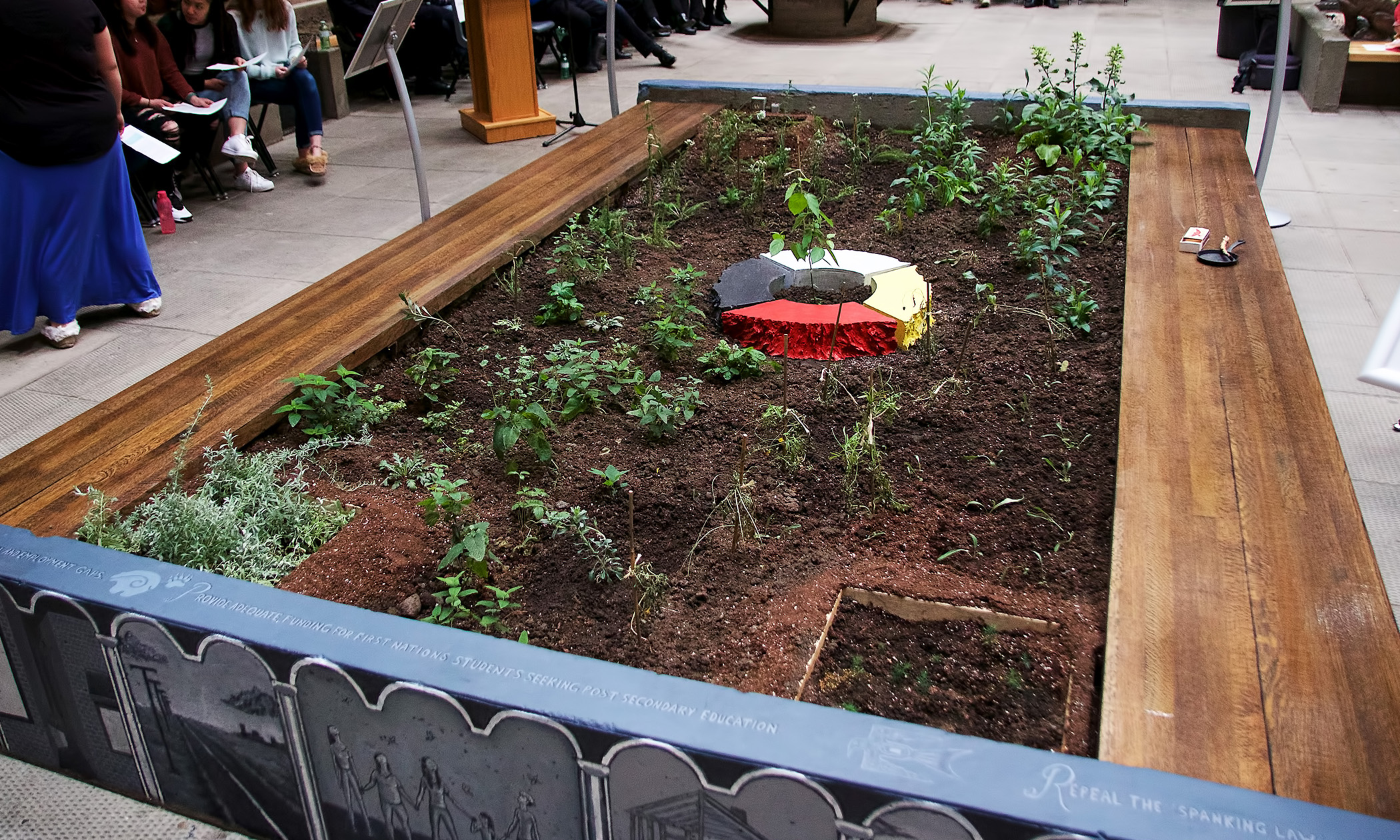 It's Environment Week, and we're highlighting a one-semester project that grew into something more at the Estevan Comprehensive School (ECS).
A beautiful garden planted in the high school's court yard was dedicated to the reconciliation of Indigenous peoples. The garden's name Ahopa Intchagink'ta means 'respect growing' in the Nakota language.
The plants within the garden came from the SaskPower Shand Greenhouse. They included:
Tobacco
Sagebrush
Yarrow
Cedar
Indian grass
Saskatoon Berry
Prairie Sage
Goldenrod
Bergamot
Gallardia
Coneflower
Hairy Golden Aster
Wild Flax
Wild Strawberry
Cut-leaved Anemone
Dotted Blazingstar
Three-flowered Avens
Compass Plant
Chokecherry
Dogwood
In January 2020, students visited the SaskPower Shand Greenhouse. They took an educational tour and observed the progress of the growing plants. Greenhouse staff helped ECS students transfer the plants to the courtyard. They also assisted with the care and maintenance of the garden before the ceremony.
The ceremony including the grand reveal of the garden happened on February 27, 2020. Murals were painted on the east and west sides of the garden. One side shows symbols of missing and murdered Indigenous women and girls. The other looks at the history of Canada's residential schools.
The ceremony served as a tribute to Indigenous culture. Drummers and powwow dancers from the Ocean Man First Nation performed in recognition of this occasion. The ceremony included information about the importance, uses and meaning of the plants within the garden. There was also a multi-media tribute to missing and murdered Indigenous women.
Elder Peter Bigstone, a survivor of the residential school system, led a smudging ceremony. Elder Bigstone and another residential school survivor Delmar Quewezance shared their experiences at the residential schools. The ceremony ended with a round dance. Those in attendance held hands and circled the courtyard as the drummers sang.
Students from the Leadership 30 and Art 20 classes completed the project. They worked on the project over the 2019-20 semester. The garden has provided the opportunity for people to interact and bring awareness to reconciliation. Individuals can scan codes within the garden on their phone to hear more stories and information.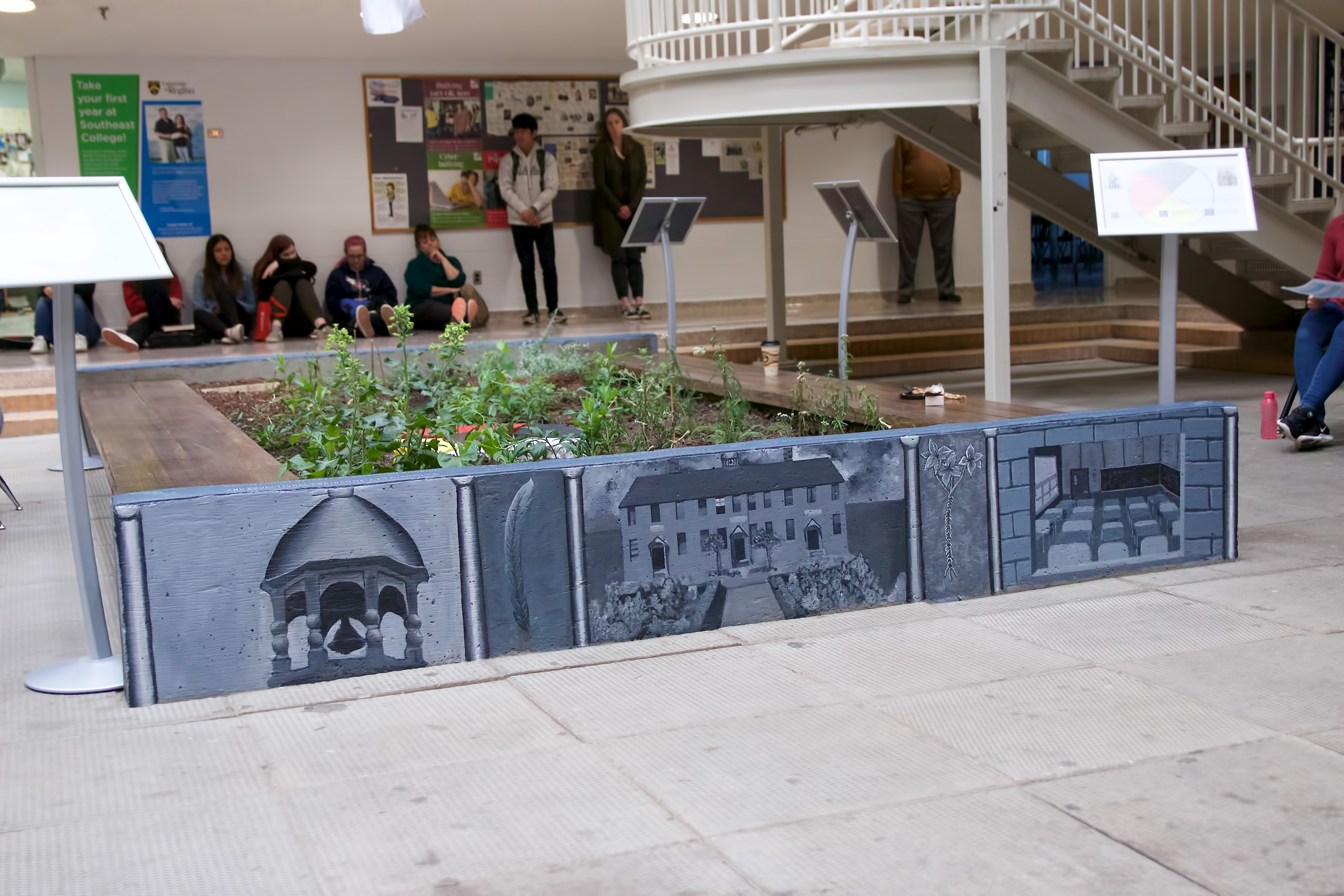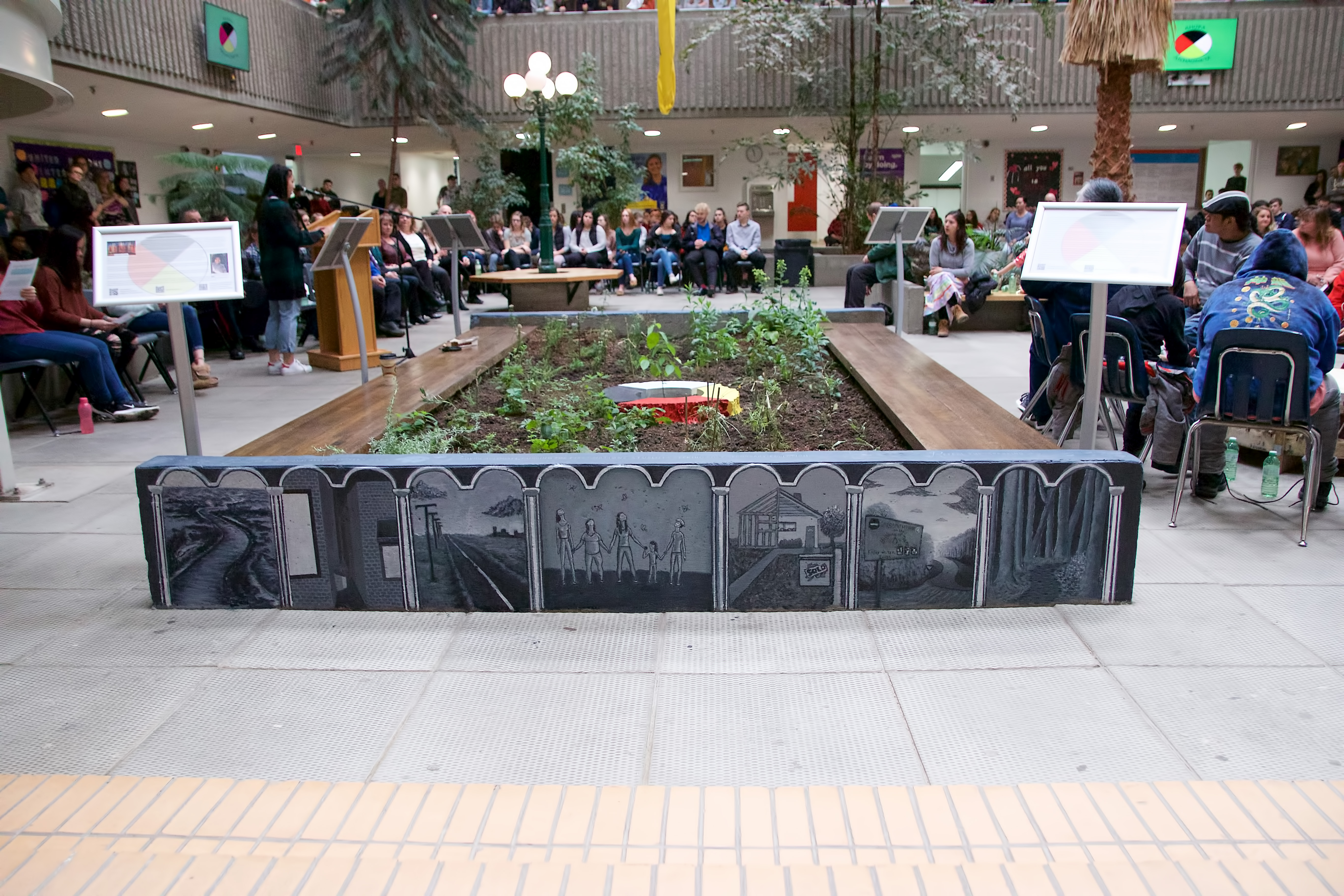 Photos provided by Freeze Frame Photography