Science Makes The World Better, Says EYES Camp Student
December 09, 2019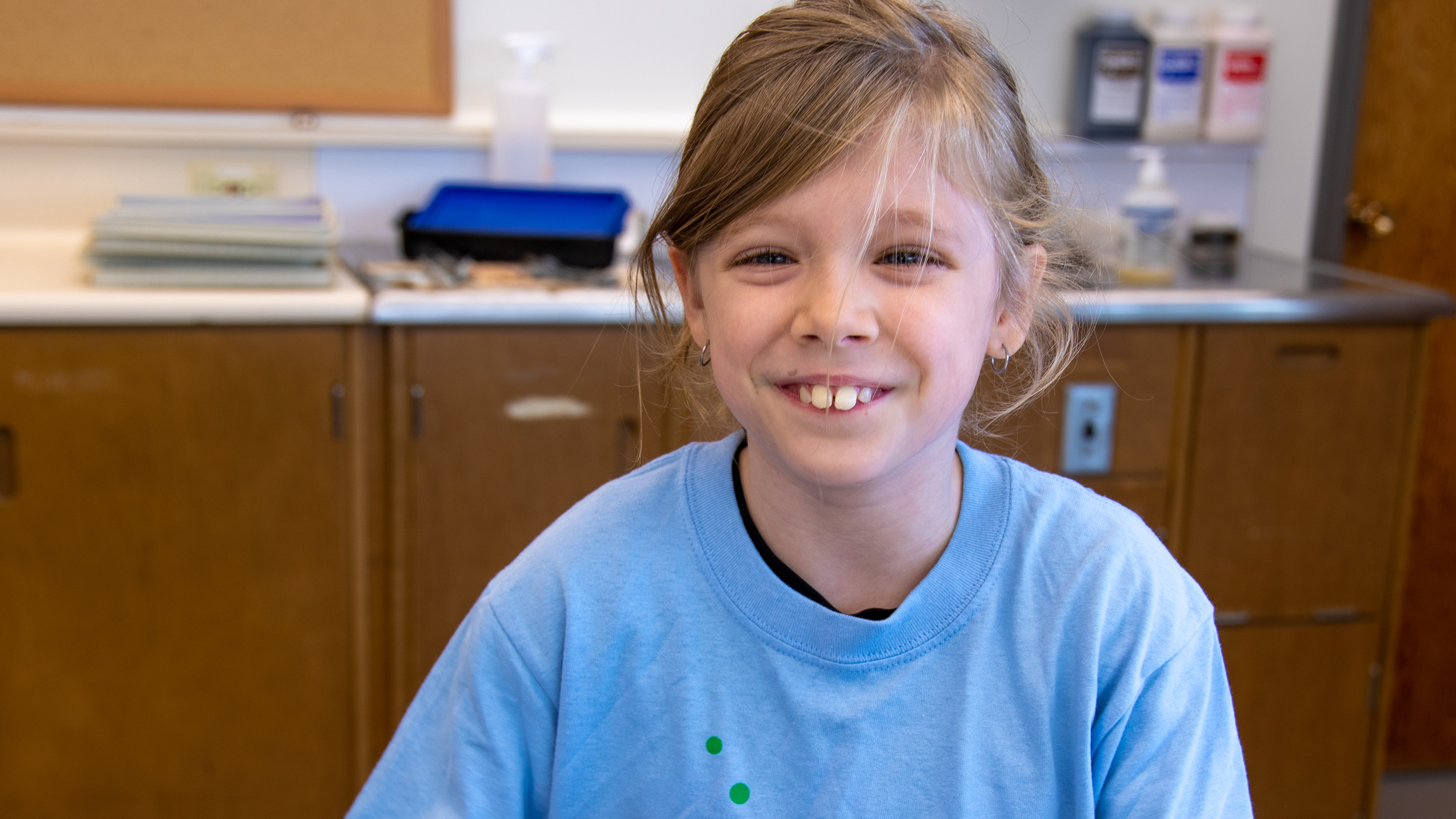 9-year-old Kiara wants to teach other kids about science to help make the world a better place.

"I wanted to be a doctor but changed my mind because I want to work in a science lab teaching kids," said Kiara. "I'm better because of science, and I want to teach others to be happy, too."

Kiara recently participated in Educating Youth in Engineering and Science (EYES), a summer STEM (science, technology, engineering and mathematics) program. Here she discovered her love of all things science.

"The thing I love about EYES camp is that you're learning all about science and how things work," she said. "EYES camp taught me about chemicals and how to dissect a frog, even cutting it open. Making slime and dissecting a frog were my favourite things we did."

EYES is a non-profit, hands-on science and engineering-focused education program. They offer year-round workshops, clubs and camps to Saskatchewan youth in grades 2 to 9. Per year, EYES reaches about 27,000 students through its programs.

As for Kiara's goal of becoming a doctor or teaching in a lab, we're confident she'll make either happen. We'll be cheering you on, Kiara!
Since 2009, EYES:
reached 12,000 youth through week-long camps
reached 131,127 youth through in-school workshops
hired 179 undergraduate students
travelled to 438 communities to deliver hands-on workshops
delivered 6,622 workshops in classrooms
SaskPower is a proud sponsor of EYES and a promoter of STEM education in Saskatchewan. We empower youth through educational programs. It's just one of the ways we give back to the communities we serve.
To learn more about EYES, visit http://eyes.uregina.ca.