Ten-Year-Old EYES Participant Sees Stars in Her Future
October 21, 2019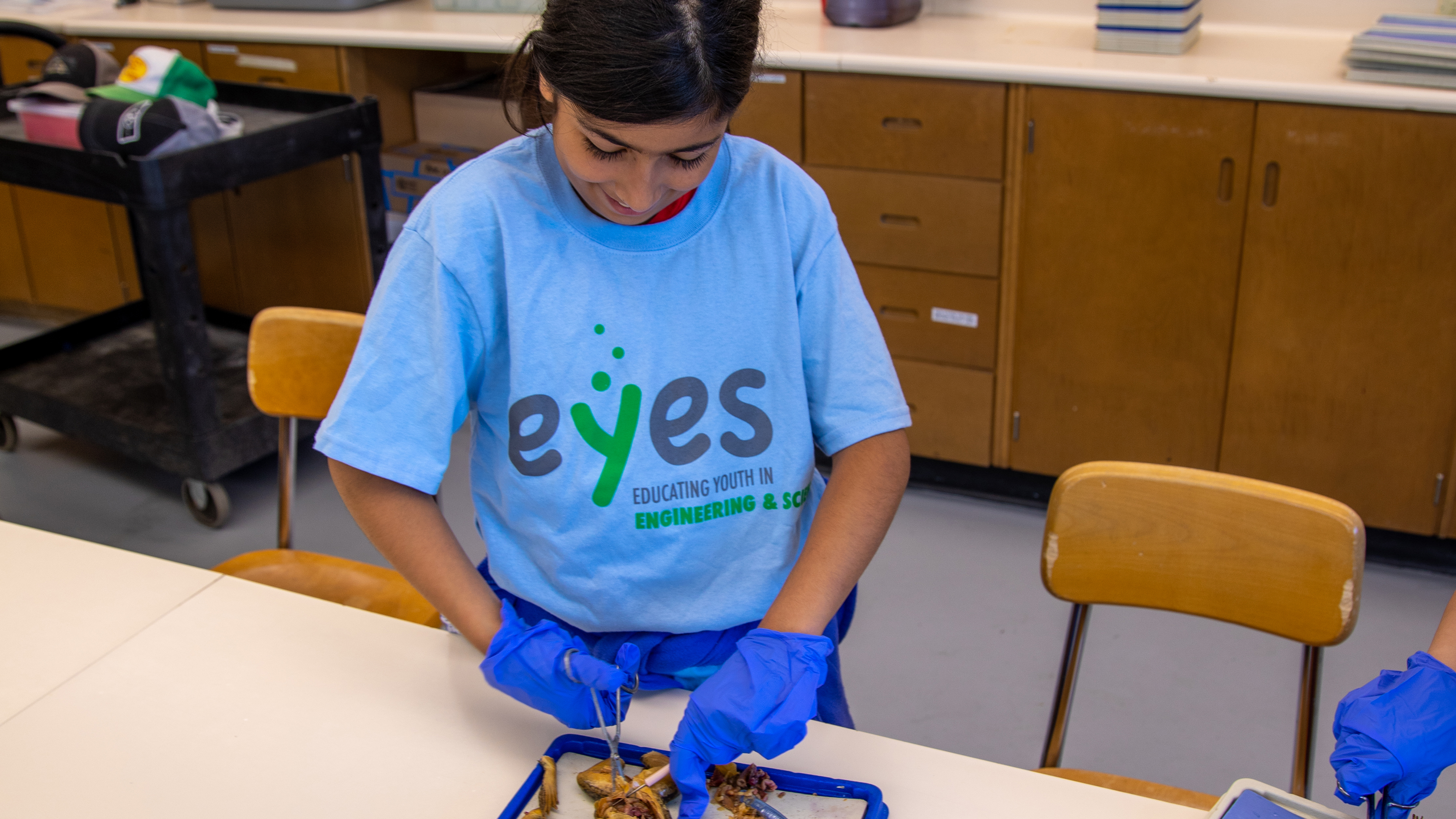 At age 10, Habeba already knows she wants to be a scientist. An astrobiologist to be exact.

Astrobiologists study life beyond earth, how it began, and how survival is possible.

"At EYES, we've learned about lava and magma, even dissected a frog and made slime. It's so cool," says Habeba, a student at École Massey Elementary School in Regina. She recently participated in an Educating Youth in Engineering and Science (EYES) program.

"This is the fun type of science," she says with a smile. "Not the boring learning-in-class kind."

EYES is a non-profit, hands-on science and engineering-focused education program. They offer year-round workshops, clubs and camps to Saskatchewan youth in grades 2 to 9. Per year, EYES reaches about 27,000 students through its programs.

As for Habeba's plans, she says learning about science helps plan for her future. "Here you can learn about science and what you can do with it. When you grow up, you want to have a successful job!"

Keep shooting for the stars, Habeba. We know you'll go far!

Since 2009, EYES:
reached 12,000 youth through week-long camps
reached 131,127 youth through in-school workshops
hired 179 undergraduate students
travelled to 438 communities to deliver hands-on workshops
delivered 6,622 workshops in classrooms
SaskPower is a proud sponsor of EYES and a promoter of STEM education in Saskatchewan. We empower youth through educational programs. It's just one of the ways we give back to the communities we serve.
To learn more about EYES, visit http://eyes.uregina.ca.