5 Questions with Cheryl Robertson on SaskPower's Second Smart Meter Pilot
June 21, 2018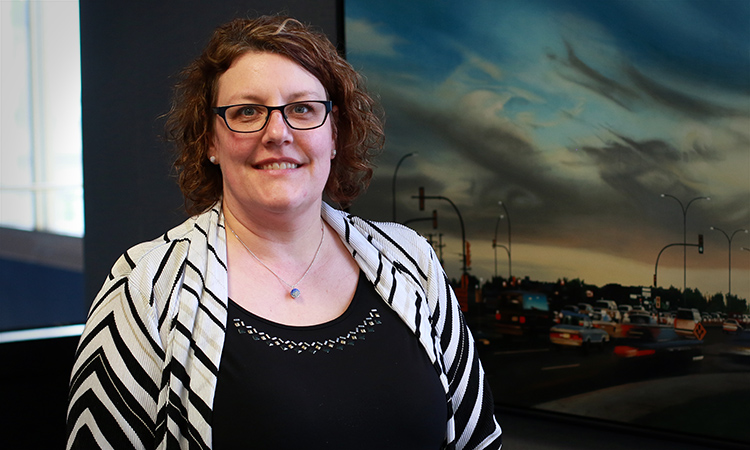 Our smart meter pilot's expanding! We're preparing to install another 7,500 meters around the province for commercial and industrial customers.
We sat down with Cheryl Robertson, Director of Advanced Metering Infrastructure (AMI), to find out more about the pilot.
What do you hope to accomplish with this pilot?

Our commercial and industrial customers have been asking for smart meter technology - and we're finally ready to give it to them.

With the first pilot, we installed over 500 commercial and industrial smart meters. We're expanding this by installing another 7,500 on businesses throughout the province. This allows us to make sure that our system and workforce is ready to go before rolling it out province-wide to all our commercial and industrial customers.

How does this support business in Saskatchewan?

Many of our customers have opted into this pilot because it'll benefit their business. They'll receive smart meters first. Another 750 businesses throughout the province will receive smart meters starting in late July.

There are many benefits to smart meters. Not only will you get fewer billing estimates, but in the coming months you'll be able to view your power use online to get a better grasp on how to reduce it.

In the future, smart meters will also help us pinpoint outages faster and bring more renewable power to the grid.

How did you choose who gets to participate in this pilot?

Businesses that expressed interest and have opted in will get the majority of meters. In the later part of our pilot, we'll reach out to other businesses across the province to take part.

Their participation will help us ensure:

The meters are communicating with our network; and
They work well with our business practices.

What will happen after the pilot is complete?

Once we've completed this pilot, we'll take a look at the results and make adjustments to our processes. After that, we'll start planning for full deployment to all commercial and industrial customers.

When will you install meters on houses?

We're still trying to find a meter that meets our new rigorous standards in Saskatchewan. Once we do, we'll use the same testing methods we've used with our commercial and industrial meters.
Learn more: