Exploring Nuclear Power from SMRs as an Option to Reduce GHGs
March 17, 2021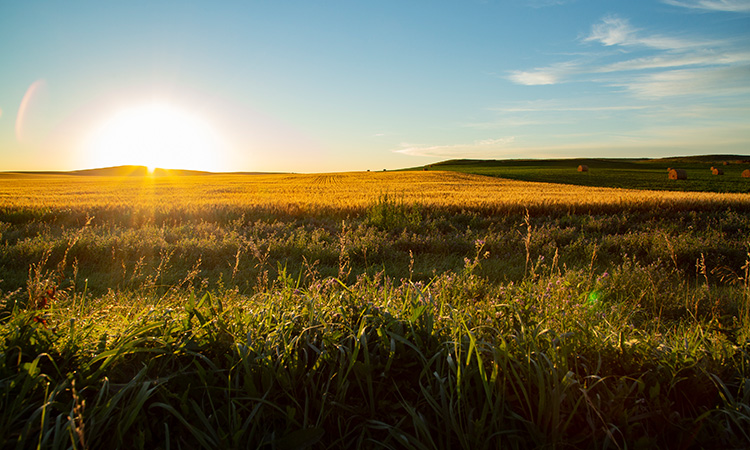 SaskPower is on track to reduce greenhouse gas emissions (GHG) by at least 40 per cent from 2005 levels by 2030. Now, we're looking past 2030 and evaluating a range of power sources than can help us cut GHGs even further. One of those sources is nuclear power from small modular reactors (SMRs).
SaskPower has studied the potential for nuclear power since the early 1970s. Those studies found that the large reactors operating in Canada today are too large for a small grid like Saskatchewan's. However, advances in small reactor technology continue. That's why we joined other power utilities, provincial governments, Indigenous groups, industry and business organizations, and many other stakeholders to develop the Canadian SMR Roadmap (2018) and Canada's SMR Action Plan (2020).
There are many things to consider when it comes to evaluating the potential for this zero-emissions power source. To help, SaskPower partnered with Ontario Power Generation and asked the Conference Board of Canada to study the potential economic impact of SMRs in Saskatchewan.
Why is SaskPower considering nuclear power from SMRs?
Federal regulations mean we can't use conventional coal beyond the year 2030. So, we're looking at several options to replace that baseload power. Nuclear power from SMRs is one of the options we're studying.
What goes into studying SMRs and other supply options?
Our mission is to provide cost-effective, reliable and sustainable power for the province. To meet that goal, we build the following criteria into our planning process:
Impact to customer rates
How much power the province will need in the future and when it will be needed
What technologies are available or soon to be available
Changing emissions targets
Regulations for the industry
Changing customer trends in power use
Indigenous and public engagement
What does the economic impact report about SMRs say?
The report assumes construction of four new 300 MW SMRs between 2032 and 2042 with each SMRs operating for 60 years. SMRs deployment in Saskatchewan could be an important source of new job creation for the province including:
180 new direct and indirect jobs per year during the project planning and development phase (2021-2036)
1,760 new jobs per year during construction (2029-2041)
More than 700 new long-term SMR operating jobs when the SMRs are fully deployed (2033-2099)
The report also says that SMRs deployment in Saskatchewan would generate $1.6 billion in gross domestic product (GDP) for the province between 2021 and 2032 and approx. $8.8 billion over the 85-year operating life of the SMR fleet.
GDP numbers in the report are gross values and were not compared to other low emission supply options and did not consider the impact on electric rates in the province.
You can find the summary of the economic report here.
Does this mean SaskPower is building an SMRs?
SaskPower is currently in the very early stages of a multi-year project planning phase required to keep nuclear power from SMRs as a potential generation option for SaskPower for deployment in Saskatchewan in the early-to mid-2030s. And, while planning phase work needs to start now, a decision on whether to construct an SMRs will not be made until 2029.
What are the other options to reduce emissions besides SMRs?
In Saskatchewan, we're looking at:
Natural gas / cogeneration
Utility-scale wind and solar and storage
Expanded interconnections
Geothermal
Biomass
Carbon capture and storage
Hydrogen
All options have pros and cons that we're considering carefully.
Learn more: