Cleaning Up After a Storm
May 22, 2021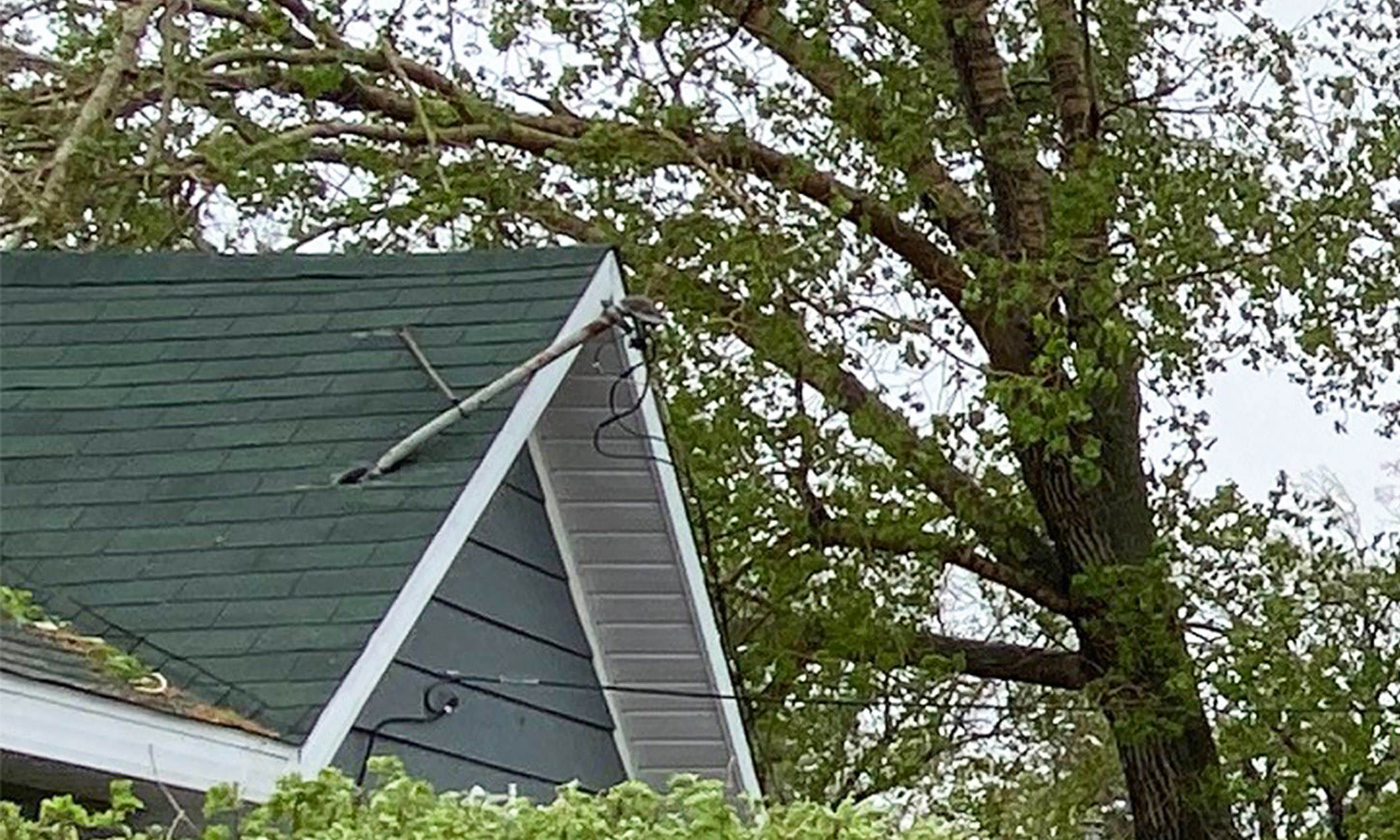 Areas of the province are still cleaning up after the freezing rain caused damage to power lines and trees. Tree branches were the biggest culprit of damage as they were covered in ice and fell onto our lines.
Crews have been able to restore power to most areas. But if you still don't have power, find out more below what needs to be done to get your power back on.
The outage map says power is restored to my area and my neighbours have power, but I don't?
The service mast on top of your house might have been damaged during the storm. This usually happens when trees and branches fall onto the service line that connects your house to the power line.
The service mast is your responsibility and we're unable to repair this equipment.
How do I get my power back on?
If your service mast is damaged, you'll need to contact a local contractor or electrician to make the repairs. Home insurance would most likely cover costs associated with your repairs. Check with your insurance provider to learn more about your coverage.
How is SaskPower going to help?
Our crews will perform a temporary repair to provide you power. This will be set up for 1 to 2 weeks while you get your service mast fixed.
You'll need to sign a consent form in order for us to conduct the temporary repair. Our technicians will have these forms with them.
The temporary repair will be hung over the yard, or on the ground if no other option is available. If the temporary repair line is laid on the ground, it's important to remember it's an energized line and to keep a safe distance away (3 meters away). We'll do our best to make sure it's protected but those who have this option need to remember it's still a live wire and it can be dangerous.
How do I get a temporary line?
If you still don't have power, call us at 310-2220 or report it online at: saskpower.com/reportoutage. We'll follow up with you and make arrangements to get crews to inspect and install a temporary line if your service mast is damaged.