Agreement Signed with Southwest Power Pool
August 10, 2022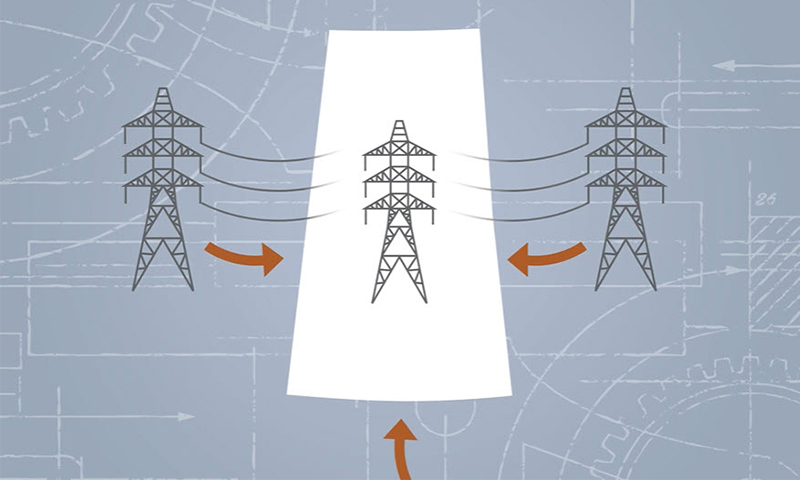 We've signed a 20-year agreement with the Southwest Power Pool (SPP) to expand the transmission line capacity between Saskatchewan and the United States. The increased capacity will enable the import and export of up to 650 megawatts (MW) of power starting in 2027.
We currently have an existing 150-MW tie line capacity in and out of the SPP, as well as interconnections with Alberta and Manitoba.
What Are Interconnections?
Interconnections are power lines that connect us with our neighbours. They're like "energy highways" that allow power to flow in both directions. We can import power when we need to and export it when we have a surplus.
Learn more about this important power source at Interconnections with Our Neighbours.
Why We're Planning to Import More Power
A reliable, cost-effective electricity system needs a number of different sources of power.
Expanding our interconnection with the SPP will enhance the reliability of the power grid by providing stable power in the event of an outage at a power station, an issue with a transmission line, or a large outage caused by a storm event.
The agreement gives us access to a large market to buy power, which will help us to keep costs as low as possible for customers. The SPP manages the electric grid and wholesale power market for the central United States. It includes 106 members across 14 states, with over 94,600 MW of installed generation.
This added transmission capacity will also help Saskatchewan transition to a cleaner energy mix by:
allowing us to increase intermittent renewable­ power in the province; and

supporting the development of next-generation technologies in the province, including nuclear power from small modular reactors (SMRs) and utility-scale energy storage

.
Learn more: